By Judson Rollins
June 17, 2019, © Leeham News, Paris: Airbus launched its much-awaited A321XLR today with an initial order of 27 airplanes from lessor Air Lease Corp. ALC also ordered another 23 A321neos, which can optionally be taken as A321LRs. This brings ALC's total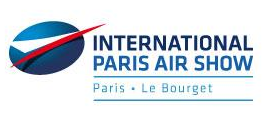 Airbus order count to 387, making it Airbus's third largest lessor.
Airbus also announced that ALC has ordered 50 A220-300s to be delivered between 2021 and 2026. ALC is the largest lessor to date to order the former C-Series aircraft. ALC executive chairman Steven Udvar-Hazy said, "We believe this aircraft will be a wonderful replacement for aging A319s, 737s, Fokker 100, BAe-146s, and other smaller jet aircraft."
 The order is structured as a letter of intent. ALC chief executive John Plueger said the LoI covers "all commercial business points" but that it will be converted to a firm order once certain terms are firmed on the A220 portion of the order.
Airbus Chief Commercial Officer Christian Scherer declined to discuss catalog pricing for the A321XLR.
Aircraft revisions
The A321XLR has a maximum take-off weight of 101 metric tons (223,000 lbs). The additional weight required modifications to the A321neo's landing gear and re-optimized trailing-edge flap configuration to preserve the A321neo's takeoff performance and thrust requirements.
The airplane's advertised range is 4,700nm, some 15% greater than the A321LR. As evidence of the new airplane's capabilities. Airbus provided sample routes for the XLR like Madrid-Dubai, Shanghai-Sydney, Houston-Santiago, and Dubai-Bali. Scherer said such range would be possible with a two-class configuration with seat count of "around 200."
The additional range is offered thanks to a new rear center fuel tank (RCT) on the lower deck. Scherer claimed the XLR's RCT holds more fuel than four optional Additional Center Tanks (ACTs) while taking the same belly space as two ACTs, which would free up room for baggage and cargo.
Boeing's NMA
In reference to Boeing's long-mooted New Midmarket Airplane (NMA), Plueger said, "It should be obvious that part of Airbus's strategy here is to borderline that potential new aircraft from Boeing, and [A321XLR] does provide a very effective alternate for a lot of the same routes that the NMA would target." He later clarified in response to a reporter's question that ALC's order for the XLR was based on that airplane's own merits alone and was in no way intended to pressure Boeing to make a decision on the NMA.