By Judson Rollins
June 17, 2019, © Leeham News, Paris: Senior executives from Mitsubishi Aircraft Company (MITAC) and parent Mitsubishi Heavy Industries (MHI) described the long journey to the revamped "SpaceJet" M90 and M100 aircraft. They also commented on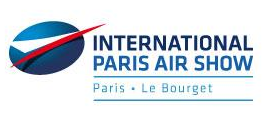 what market role the SpaceJet could potentially fulfil, as well as potential incremental improvements to the aircraft.
MHI chairman Shunichi Miyanaga said that market conditions and competitive landscape have changed in the company's favor as the need for regional jet replacement has grown and competition has dwindled down to just a single player, Embraer.
Transforming the market
"We're transforming just as the market is presenting an opportunity, so the timing couldn't be better," MITAC chief development officer Alex Bellamy said. "Competitors are saddled with old platforms and haven't invested," referring to Bombardier's CRJ. Other executives said that network carriers have been "forced to choose" between poor customer experience or poor operating economics, leaving a gap for a new entrant.
Executives repeatedly pointed to the opportunity presented by the North American market, where US carriers are limited by pilot contract Scope Clauses dictating maximum seat count and take-off weight of regional jets. The newly branded M100 seats 76 passengers in a three-class configuration and has a maximum take-off weight of 86,000 lbs, making it Scope-compliant. Only one member of Embraer's E1 family is Scope-compliant, leaving the M100 with just a single competitor. The E175-E1 is old technology, however.
In non-Scope-limited markets, the M100 can seat 88 passengers in a high-density configuration with 29-inch seat pitch, or 84 seats with 31-inch pitch.
Aging aircraft
Steve Haro, vice president of marketing and strategy, said that 1,100 of 1,800 North American RJs are over 12 years of age in need of replacement. Other reasons Haro cited for MITAC's bullishness include rising fuel prices, yields falling faster than seat-mile costs, and the growing pilot shortage at regional airlines. According to data cited by Haro, 96% of U.S. airports have regional service, while 63% are served only by regional jets.
The M100 has a nominal range of 2,000nm. Haro said this is achievable without any additional tanks, "and with fuel to spare." He also pointed out that the average regional jet mission in North America and Europe is well below 1,000nm. The M90 is due for delivery to launch customer ANA next year, while the M100 is expected to enter service by 2023.
Passenger space is key to "SpaceJet"
Much of MITAC's argument for the SpaceJet is its improvements in passenger space and comfort. The M100 features 18.5-inch seat width with a two-inch gap between seats, the widest and tallest cabin of any regional jet, and enough overhead bin space for every passenger (up to an 84-seat configuration) to store one rolling suitcase. As a part of the redesign, the M100's cargo volume was reduced to make room for additional seats, but Haro said the overhead bin advantage mitigates the need for bag space in the rear of the aircraft.
When asked by LNA about performance improvements to make the airplane competitive with Embraer's E2 family, Bellamy said engine improvements haven't yet been negotiated with manufacturer Pratt & Whitney. MITAC was the launch customer for P&W's PW1200G geared turbofan engine. "I think we would expect there to be a performance improvement package" for the engine, he said. Bellamy also said MITAC is exploring other "options."