Sept. 6, 2019, © Leeham Co., Nashville– Embraer is seeing interest from North American airlines in the E195-E2 despite a requirement that this would have to be operated by US mainline pilots or carriers without restrictions under some labor contract Scope Clauses, a top marketing official said yesterday.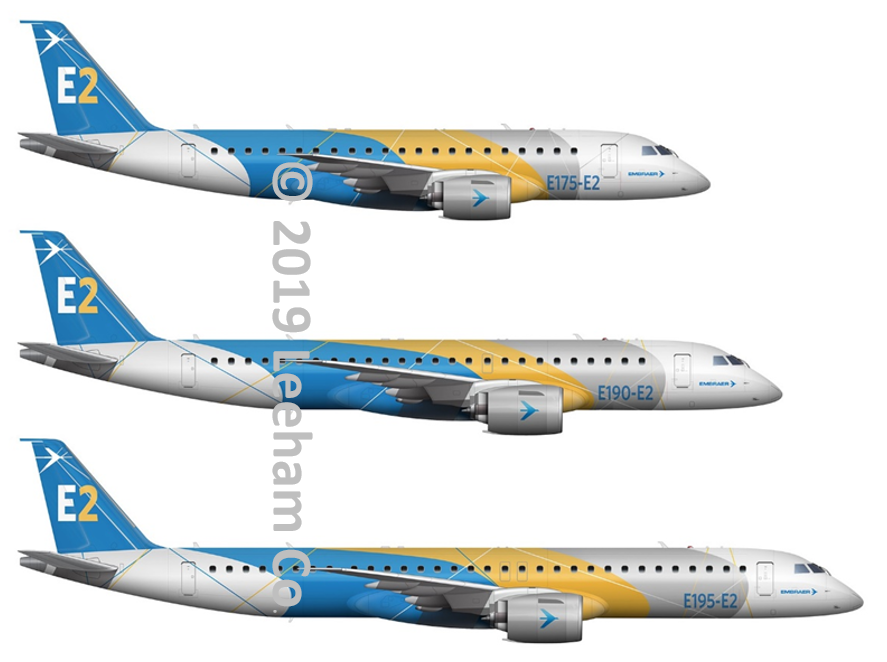 Charlie Hills, VP of Sales and Marketing and based at the company's US headquarters in Ft. Lauderdale, declined to name names of these airlines expressing interest in the E195-E2.
The remarks were made at the annual Regional Airlines Assoc. conference in Nashville.
But it is known that low-cost carriers Spirit Air, Frontier Airlines and even Southwest Airlines have looked at the airplane. None of these has a Scope Clause in labor contracts.
Legacy carrier United Airlines also has reviewed the airplane, but its level of interest is hard to gauge. It's restricted by Scope by size, weight, seat count and the number of airplanes it can fly through its regional partners, so the E2 would have to fly mainline. Pilot wages would be a make-or-break issue.
The first E195-E2 will be delivered Sept. 12 to Brazil's Azul Airlines.