Mitsubishi grows ex-Bombardier business even as SpaceJet rests in limbo
Subscription Required
By Scott Hamilton
Part 1 of 2 Parts
Introduction
May 31, 2021, © Leeham News
: June 1 is the first anniversary of the acquired by Mitsubishi Heavy Industries of the Bombardier CRJ program and global support network. It was on the surface a bittersweet moment.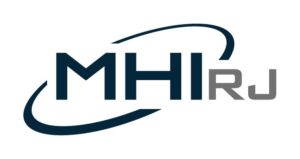 MHI and Bombardier announced the deal June 25, 2019. MHI's aircraft subsidiary, Mitsubishi Aircraft Corp. (MITAC) was then going full steam ahead with the development of the M100 SpaceJet and certification of the M90 SpaceJet, previously known as the MRJ90. But in March 2020, the COVID-19 global pandemic exploded. By June, MHI put the SpaceJet program in "suspense." All operations outside Japan were closed and hundreds of employees were laid off. Flight testing in Washington State was terminated. MITAC's headquarters at Nagoya Airport was shuttered and funding was reduced by 99%. The future of the SpaceJet program is in doubt. MHI says only it will "reassess" during its current fiscal year ending next March 31. But MHI continued with the CRJ acquisition. After the close, it was renamed MHIRJ. During the ensuing year, MHIRJ continues to support the global CRJ fleet. It also launched a new advisory/consulting business that encompasses mainline jets, airlines and airports.
Summary
CRJ customers saw business as usual following the close.
Pivoting from SpaceJet to advisory-consulting work.
With SpaceJet in limbo, MHI grows acquisition business.
To read the rest of the article Login or Subscribe today.
Category: Bombardier, Mitsubishi, Premium
Tags: Colin Bole, CRJ, M100, M90, MHIRJ, MHIRJ Aero Advisory Services, MITAC, MRJ90, Ross Mitchell, SpaceJet