Subscription Required
Now open to all Readers
By Scott Hamilton
Part 1 of 2 Parts
Introduction
May 31, 2021, © Leeham News: June 1 is the first anniversary of the acquired by Mitsubishi Heavy Industries of the Bombardier CRJ program and global support network.
It was on the surface a bittersweet moment.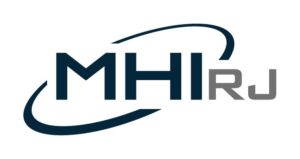 MHI and Bombardier announced the deal June 25, 2019.
MHI's aircraft subsidiary, Mitsubishi Aircraft Corp. (MITAC) was then going full steam ahead with the development of the M100 SpaceJet and certification of the M90 SpaceJet, previously known as the MRJ90.
But in March 2020, the COVID-19 global pandemic exploded. By June, MHI put the SpaceJet program in "suspense." All operations outside Japan were closed and hundreds of employees were laid off. Flight testing in Washington State was terminated. MITAC's headquarters at Nagoya Airport was shuttered and funding was reduced by 99%. The future of the SpaceJet program is in doubt. MHI says only it will "reassess" during its current fiscal year ending next March 31.
But MHI continued with the CRJ acquisition. After the close, it was renamed MHIRJ.
During the ensuing year, MHIRJ continues to support the global CRJ fleet. It also launched a new advisory/consulting business that encompasses mainline jets, airlines and airports.
Summary
CRJ customers saw business as usual following the close.
Pivoting from SpaceJet to advisory-consulting work.
With SpaceJet in limbo, MHI grows acquisition business.
Discussion
Pivoting from SpaceJet to Consulting
"I walked into day one, or day zero anyway, with a full-blown sales, marketing, and commercial operations team," said Colin Bole, Senior vice-president, Commercial and Advisory. Bole was Senior Vice President, Sales and Asset Management at Bombardier when MHI bought the CRJ program.

Part of Bole's intended mission at MHIRJ was designated to support the SpaceJet activity, as well as the ongoing CRJ customer relationship.
"We still had, at that time, about 15 new CRJs to deliver. That whole role effectively changed with the lack of new aircraft, which is what resulted in quick thinking, and pivoting around to a consultancy and advisory role, with obviously a significantly downsized team," Bole said. Thus, was born MHIRJ Aero Advisory Services.
"We rapidly turned around and put together the idea of a consultancy and advisory business. I think we really got active and engaged in terms of the very first offerings, probably around the August timeframe. Within about eight weeks, we were spooling up, and obviously putting together a whole bunch of documentation, background processes, pricing, marketing material, you name it."
In chaos comes opportunities
While airlines were in chaos and airports saw traffic disappear, Bole saw opportunities during the pandemic.
"Companies had to think through what comes in the coming months and years," Bole said. "The logic we had is that you've got an awful lot of major, basically, management consultancy firms that are right there, that are doing restructurings, and that can involve HR matters, cost-cutting, and so forth. We can address some of those issues, but that's not really our focus. Our focus is to use that OEM DNA that we have and apply some of the unique knowledge, and data, and skills to basically a more focused set of advisory services."
Bole pointed to shortcomings by airports when it comes to attracting airline service.
"We realized that the way an airport thinks, they don't necessarily have the knowledge and understanding of what will make an airline come to your airport, how the network setup and the network optimization of an airline can suddenly make your airport attractive." If the airport has that information, it can help better position and market itself to the various airlines, Bole said.
Going big
In launching the advisory service, Bole went big, expanding to mainline carriers and mainline jets in consulting services offered.
Although Bole is best known for his five years at Bombardier before the MHI acquisition, Bole has a broad background with lessors. Others within the group come from Airbus.
The unit also offers advisory services to the lessor, finance and investor sectors.
"There is no desire to restrict ourselves to the regional aircraft sector," Bole said. "It's obviously a sector that we know well, where we can provide a lot of support. We're offering the services across the entire spectrum. To a certain extent, that's a good thing, because one thing we want to do is be neutral. The further we are from a CRJ, obviously the easier it is for us to be neutral and impartial."
Sticking to its knitting for now
With the SpaceJet program in suspense, and its future questionable, the obvious question about MHIRJ is, What's its long-term strategy?
The CRJ will be in service for at least the next 20 years. But over time, airplanes will be retired, and business will shrink. Will MHIRJ seek to be an MRO provider for other equipment types?
Not for the foreseeable future.
"MHI is a large company," said Ross Mitchell, Vice-president, Corporate Shared Services. "It's involved in numerous different facets of aerospace. They'll continue to monitor the market and look at opportunities as we move forward. I think on the CRJ side of things, it's clear. There's really a long-term market, particularly in the US, for the aircraft. There is no replacement for 50-seaters that's coming to the market anytime soon.
"Airlines really need to be able to maintain the airplanes they have, whether they be 200s or 700s, or for that matter, 550s. It's the only airplane that really does a good job in that 50-seat space. There is a real job to keep those airplanes flying because a lot of people in the US depend on the service that the CRJ provides. I think that alone is a very good business. MHI will continue to look at the market, and determine what the future holds."
Part 2 examines the aftermarket side of MHI RJ's business.