Feb. 7, 2022, © Leeham News: Frontier and Spirit airlines today announced plans to merge. The combination will create the USA's fifth largest carrier and combine the two largest Ultra Low-Cost Carriers (ULCC) in the United States.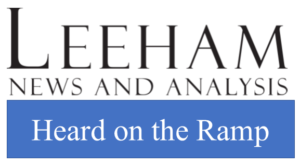 Shareholders of Frontier will own 51.5% of the new company, and seven of the 12 board members will be appointed by Frontier. The largest shareholder is Indigo Partners, whose chairman, Bill Franke, becomes chair of the combined airline. Indigo once was the largest shareholder in Spirit. Indigo sold its shareholdings and Franke resigned from the Spirit board when Indigo bought control of Frontier.
It hasn't been decided what the brand of the new company will be.