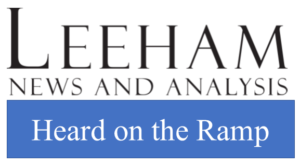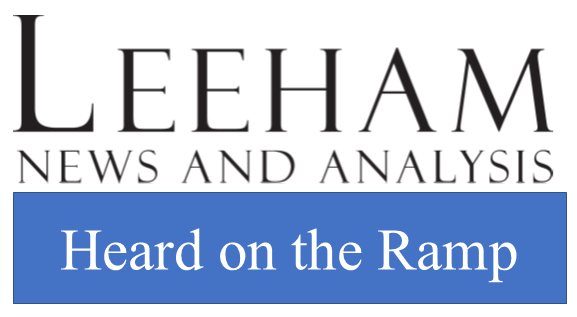 Jan. 5, 2022, © Leeham News: In his first interview since becoming CEO of Boeing Commercial Airplanes, Stan Deal told The Seattle Times that development of a High Gross Weight (HGW) version of the 787-10 is underway.
"[Deal] also revealed that Boeing is currently designing a new 'high gross weight' version of the largest Dreamliner, the 787-10, bumping up its payload and range to make it more competitive against the Airbus A350-900."
But LNA learned exclusively that Boeing also is developing an HGW version of the 787-9.
High-level details

Boeing isn't releasing in-depth technical details of either project yet. It's known that Boeing committed in 2019 to adding some gross weight and range to the 787-10 to win an order from Air New Zealand. ANZ needs the boost for its US services and demand for cargo. ANZ is replacing its aging 777 fleet.
"As part of the Air New Zealand commitment to purchase eight Boeing 787-10s, Boeing and General Electric are increasing the maximum takeoff weight to add more range," LNA reported in August 2019. It's unclear whether the HGW version Deal told The Times about is this model or an even higher HGW. A Boeing spokeswoman said the company doesn't discuss customer specifications, adding that the company isn't ready to reveal technical details.
In 2019, LNA predicted Boeing would develop a 787-10ER (Extended Range) version, which is another way of saying High Gross Weight. In a three-part series, LNA's analysis concluded Boeing could add 1,000nm to the advertised range of 6,430nm. Tim Clark, the president of Emirates Airline, has said the -10's range is too short. The ANZ enhancements outlined in 2019 add only about 500nm.
---
Related stories
---
By LNA's analysis, a 787-10 with 1,000nm more range is most comparable with the Airbus A350-900.
Here's what Boeing is sharing today:
787-9 and -10 additional capabilities with Increased Gross Weight
More range and payload for both 787-9 and 787-10
Complete operational commonality with existing 787 fleet and family, with no additional empty weight or thrust changes
 787-10 comparisons with increased capabilities
777-200ER replacement with the same range, up to 42 extra seats, and more than 25% better fuel per seat
Even larger payload advantage over A350-900, along with 19 more seats, 2% lower trip, and 8% lower per-seat cost
60 more seats, more than 20% more cargo, and the same range as the A330-900, with 17% lower operating cost per seat
787-9 HGW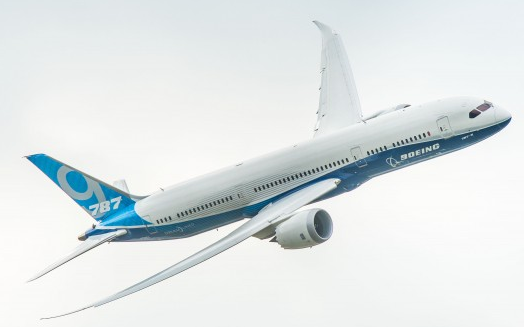 Today's 787-9 has an advertised range of 7,565nm. This compares with the advertised ranges of 7,200nm, 8,150nm and 8,100nm of the A330-900, A330-800 and A350-900, respectively. The A330-800 is a sales failure—only 15 have been ordered. Boeing doesn't have to worry about this model. The A330-900, while carrying a few more passengers, already is range-deficient compared with the 787-9—so no worries here in the range battle.
But the A350-900, while larger than the 787-9, today has one hour's more flying time. And it now is offered in an Xtra Long Range (XLR) version that boosts range to 9,700nm, or 20 hours of flying.
Boeing revealed to LNA the development of the 787-9 HGW Tuesday, the first time anywhere. But as with the specifications of the 787-10 HGW, Boeing declined to provide specifics.
A quick, back-of-the-envelope calculation by LNA suggests a 787-9 HGW could add 750-800nm to its advertised range. Here's what Boeing released to LNA:
 787-9 comparisons with increased capabilities
20 more seats and 1,000nm more range than A330-900, with a 12% lower operating cost per seat
8% lower trip cost vs. the A350-900, with 400 miles more range
LNA will undertake a detailed analysis in the future.
Progress in recertifying the 737 MAX
After three years, Ethiopia and Indonesia restored the flight certification for the Boeing 737 MAX. Ethiopian Airlines and Lion Air resume operations this month and next. These were the victim airlines of the two MAX crashes in 2019 and 2018.
Although both threatened to cancel remaining MAX orders, they haven't, according to Boeing's website. Lion Air still shows 237 MAXes in backlog. Ethiopian shows 25 remaining orders through Nov. 30, the most recent information available.
Allegiant orders 737 MAX
It's a huge win for Boeing: Allegiant Airlines, an exclusive A320ceo family operator, place an order for 50 737 MAXes and an option for 50 more. The order includes a mix of the slow-selling MAX 7 and the high capacity MAX 8-200. The split was not revealed. Deliveries begin in 2023 and continue through 2025. Update: Reuters reports the split is 30 MAX 7s and 20 8-200s.
The MAXes begin deliveries in 2023 and continue through 2025. This is undoubtedly one of the key reasons for the order. Airbus has no slots for the A220 or A320neo to deliver 50 planes in the same period. The A220/320 also lack the commonality of the MAX 7/8-200.
While the MAXes will replace retiring, older Airbuses, Allegiant said it will continue to source used A320s in the market.
---
What others are saying about Air Wars, The Global Combat Between Airbus and Boeing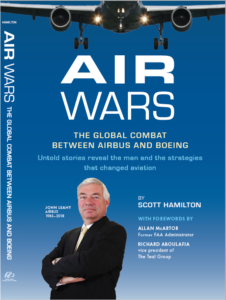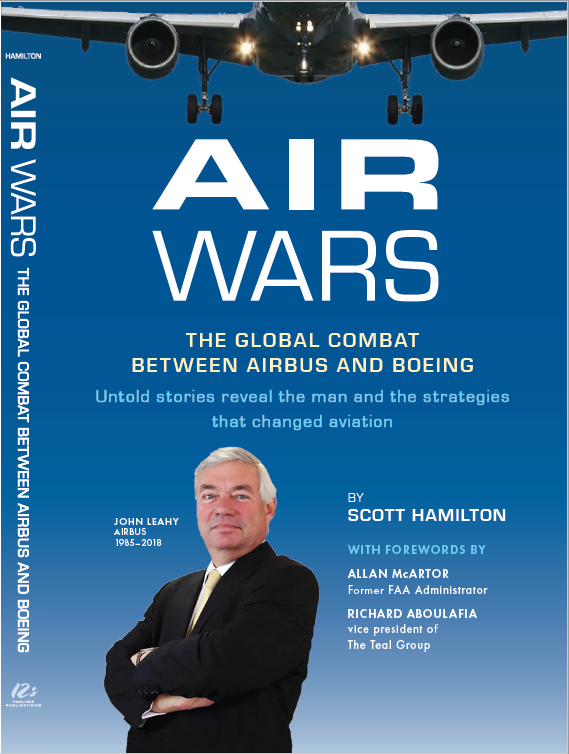 Royal Aeronautical Society
Named to the Top 10 List of Aerospace Books for Christmas Choices, 2021
Puget Sound Business Journal
(Seattle area.) No. 1 on the Christmas list of aerospace books for 2021.
BookAuthority
No. 1 on its list of Best New Aerospace eBooks to read in 2022.
Chris Sloan, The Airchive
"A worthy successor to 'The Sporty Game,'" the 1982 book by John Newhouse, considered at the time to be the definitive book about the competition between Boeing, McDonnell Douglas, and the emerging Airbus.
Dan Catchpole, Aviation Writer
Air Wars is a tour de force look behind the curtain of Boeing and Airbus' global competition and, in part, a biography of Airbus' head salesman, John Leahy, the man who forced Boeing's hand to re-engine the 737. Longtime aerospace analyst and journalist Scott Hamilton takes readers through the twists and turns of the decades-long battle between the two companies.
Dan Reed, Aviation Writer
Using John Leahy's long and monumental career as a vehicle for telling readers about the 51-year battle between Airbus and Boeing is both an interesting and inspired choice by the author.
Air Wars is available in paperback and eBook form at Amazon and in paperbark at Barnes & Noble.