Subscription Required
By Vincent Valery
Introduction  
Jan. 6, 2022, © Leeham News: Boeing 787 Dreamliner deliveries have been halted for 15 months, except for about a dozen early last year. There is still no clarity on when deliveries will resume, other than it may be in April.
When Boeing encountered severe Dreamliner delays in 2008, Airbus capitalized with a surge in A330ceo orders and deliveries. While long-haul traffic is far less buoyant than in the aftermath of the financial crisis, sustainability concerns mean that airlines will need to renew their twin-aisle fleets in future years.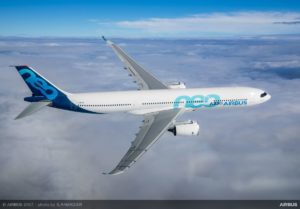 Before the COVID-19 pandemic, the A330neo program faced slow sales. With a significant portion of its order book with airlines in precarious financial conditions, Airbus had to slow production on the A330 line to two per month last year.
To LNA's surprise, Airbus announced plans to increase A330 production to three per month later this year. The recent A330neo orders by Condor and ITA Airways could give Airbus confidence it can gather more fleet replacement orders next year.
In light of the Dreamliner production problems, LNA assesses the size of the replacement market for the A330neo to capitalize on Boeing's production problems.
Summary
Estimating the addressable replacement market;
Ruling out some potential customers;
Highlighting possible but unlikely customers;
A reduced list for plausible near-term orders;
Program sales potential.