EADS released these photos of the KC-30 MRTT refueling fighters. The company previously released photos of refueling as viewed through the 3D controller's panel video screen. The MRTT has now "passed gas" (as we like to say, much to the consternation of the more straight-laced crowd) through the new flying boom from the MRTT.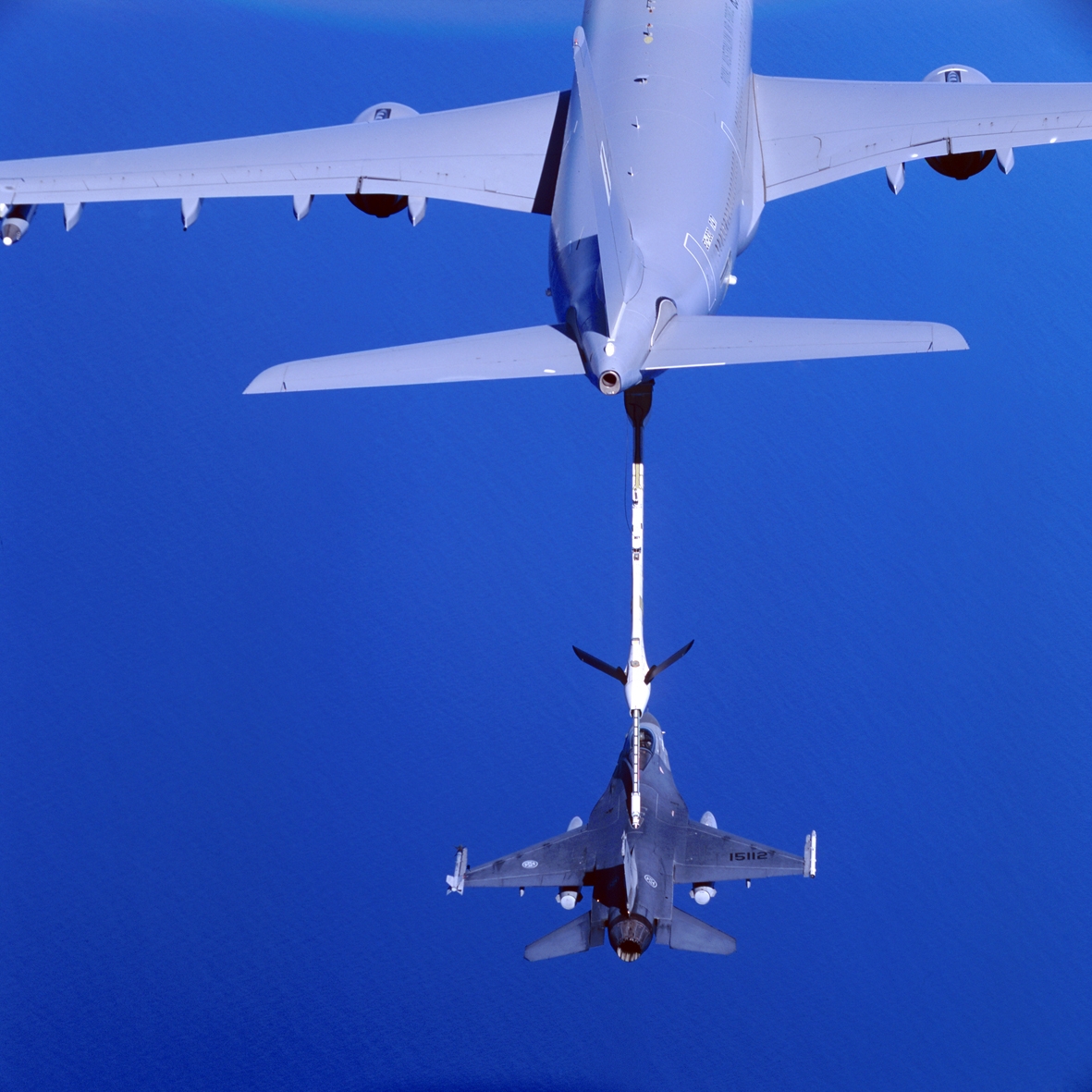 Source: EADS North America
These delayed tests have been the target of much criticism from Boeing supporters, who pointed out that EADS has been delayed in meeting milestones for the Royal Australian Air Force deliveries, which are now 18 months late. About six months of the delay was due to customer change-order requests.