Boeing today opened its new, 180,000sf delivery center at Everett Paine Field. The three-gate EDC is three times the size of the previous center that was roughly on the same site (the new EDC parking lot displaced the old center), and it's a whiz-bang design that has high-tech "signing rooms," entertainment areas and plenty of conference rooms and work stations.
And it has windows, something the old center basically lacked. The new center has a panoramic view of the KPAE flight line (which is filled with 787s and 747-8s right now).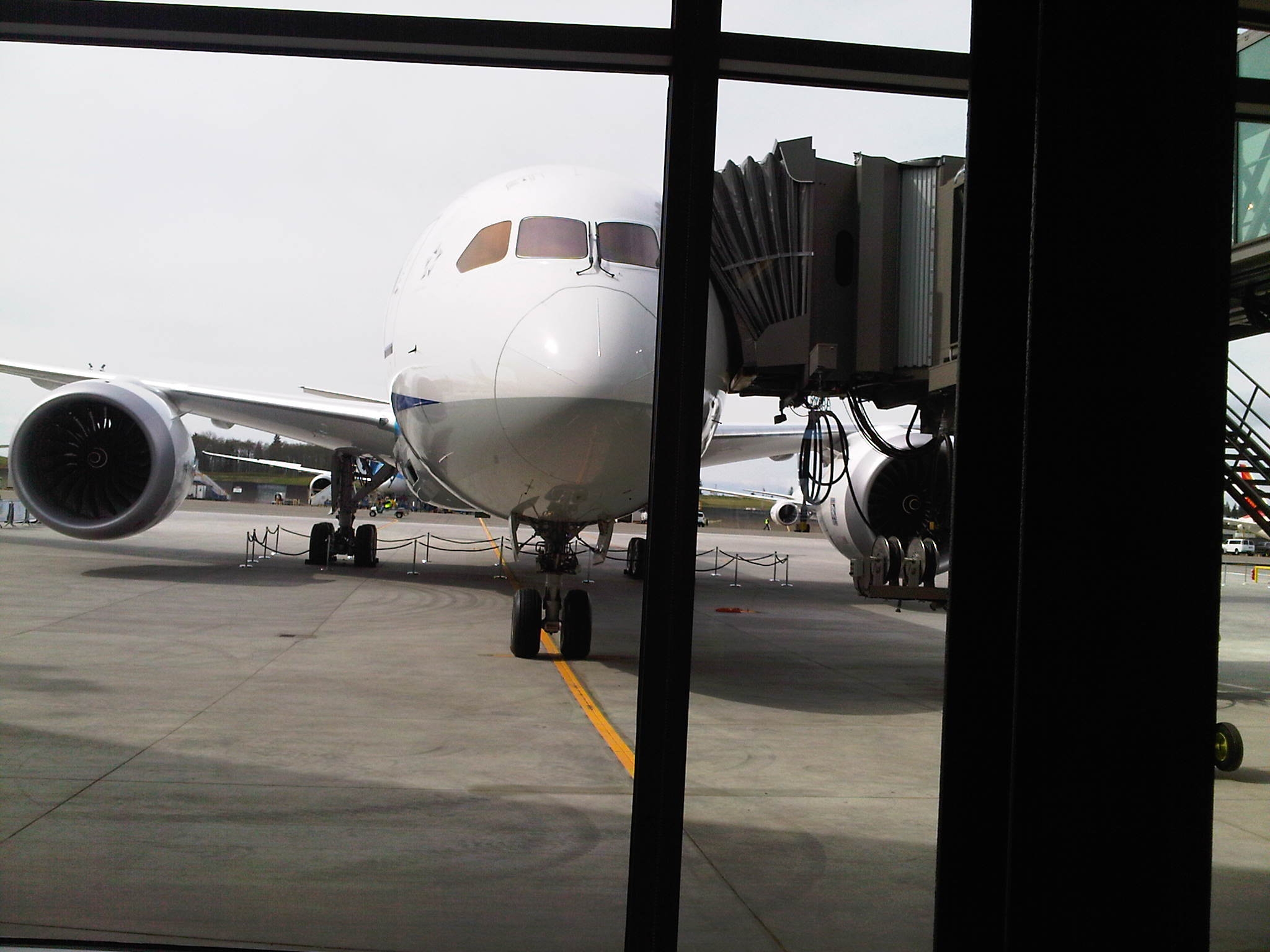 ANA Boeing 787 at the new Everett Delivery Center, seen through the panoramic windows looking west. (Scott Hamilton photo.)
.
Deliveries were often effected at the Future of Flight Museum across the tarmac or at a temporary delivery center at the south end of KPAE.
Pat Shanahan, VP of Aircraft Programs for Boeing, noted that in 2010, Boeing Everett delivered 86 wide-body aircraft, followed by 105 in 2011 and 183 last year (a record). He expects another record to be set this year and still another next year.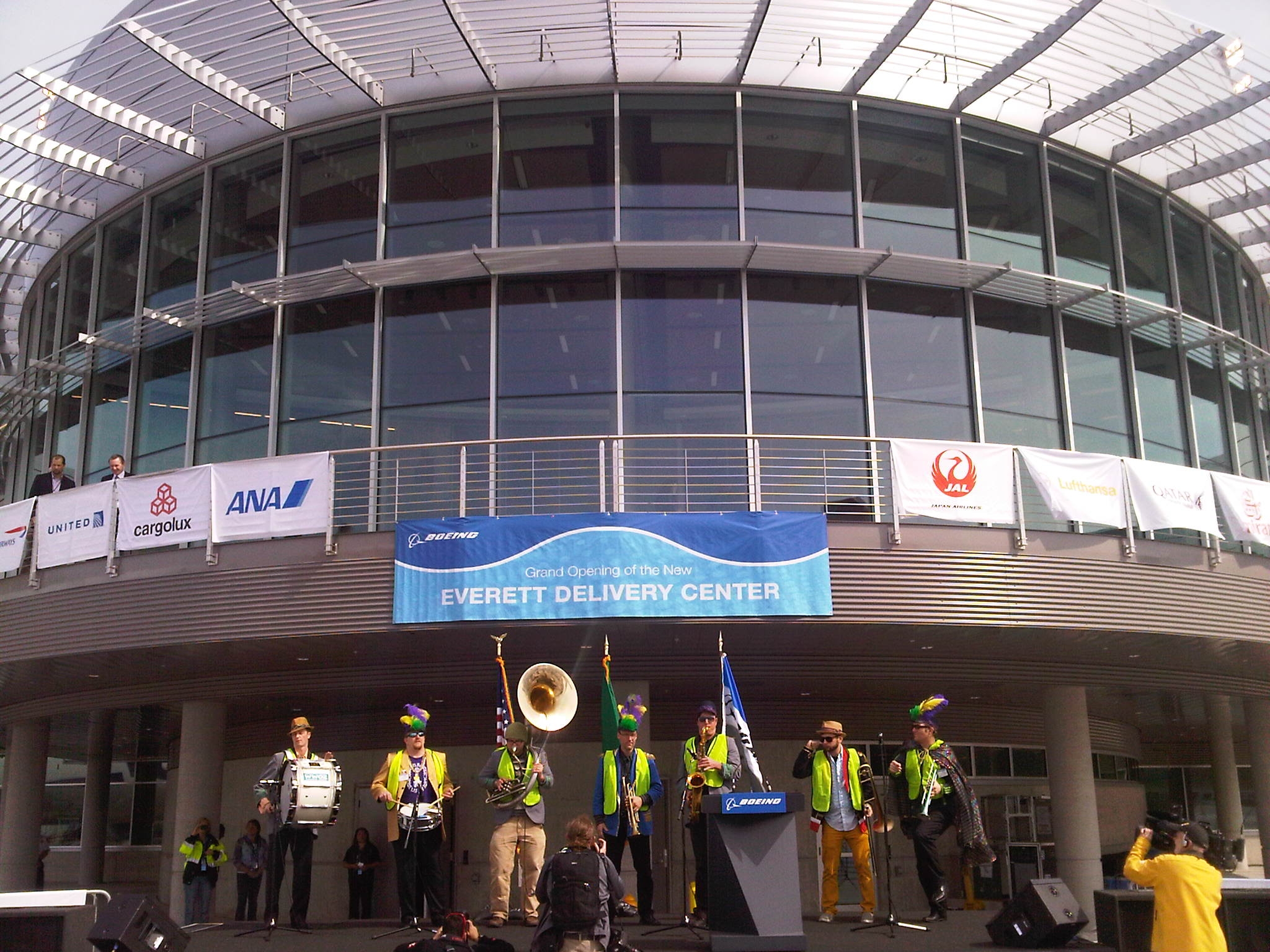 The exterior of the new Boeing Everett Delivery Center is gun-metal grey, with sweeping airplane-like features inside and out. The band was but one of a group of international entertainers for the opening. (Scott Hamilton photo.)
.
Washington Gov. Jay Inslee, in remarks at the opening, vowed to "win" 777X production for the State at Everett. We asked Shanahan following the ceremony if the Everett facility has room for a seamless transition from the 777 current generation to the 777X; or whether something would have to be moved out of the plant, similar to shifting stuff around at Renton to make room for the 737 MAX; or whether production of one of the aircraft currently assembled at Everett would have to cease to make room. Shanahan, not surprisingly, dodged a direct answer and said only Boeing has "options."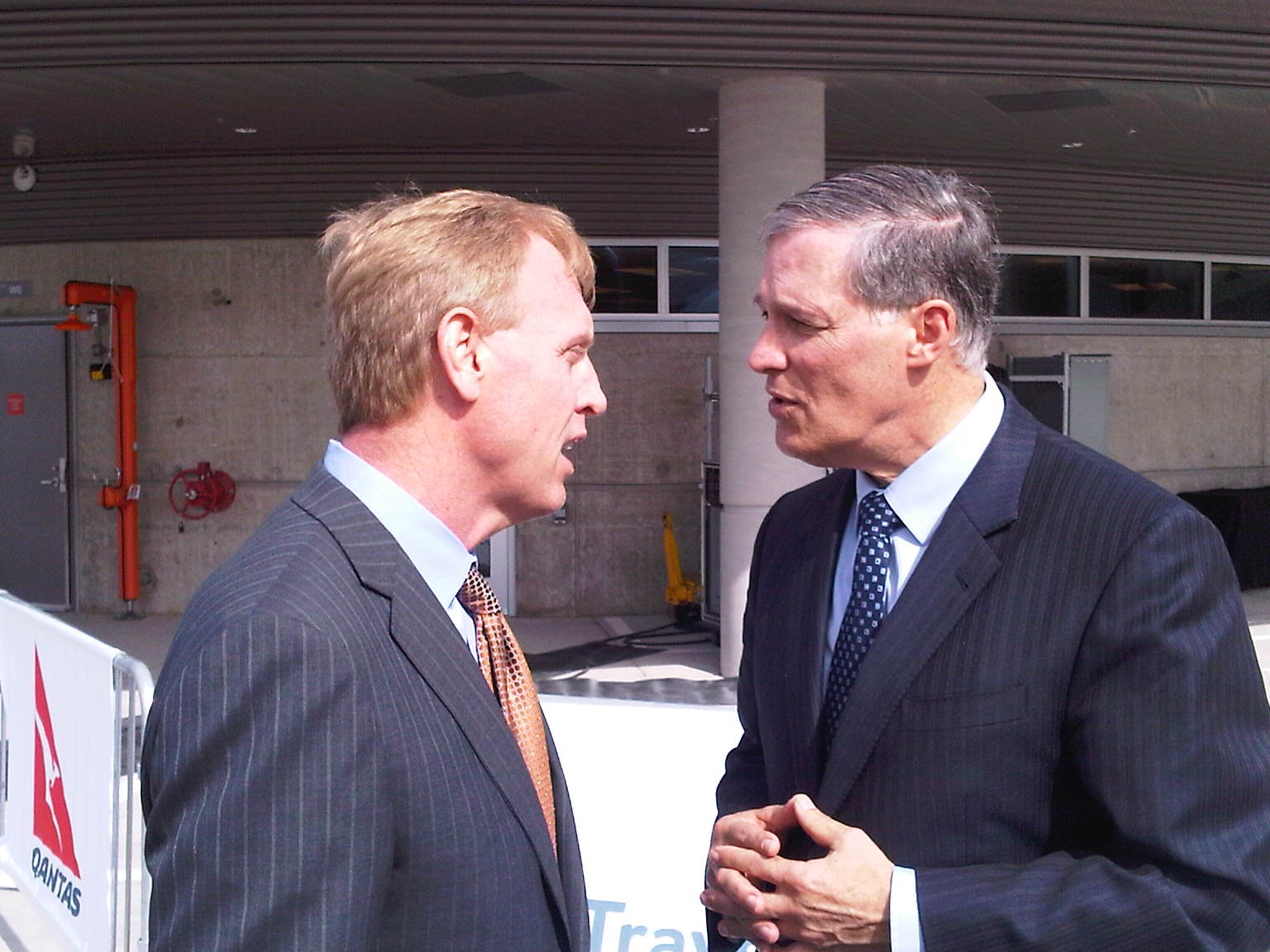 Boeing executive Pat Shanahan (left) and Washington Gov. Jay Inslee following the opening of the Everett Delivery Center at Paine Field. (Scott Hamilton photo.)