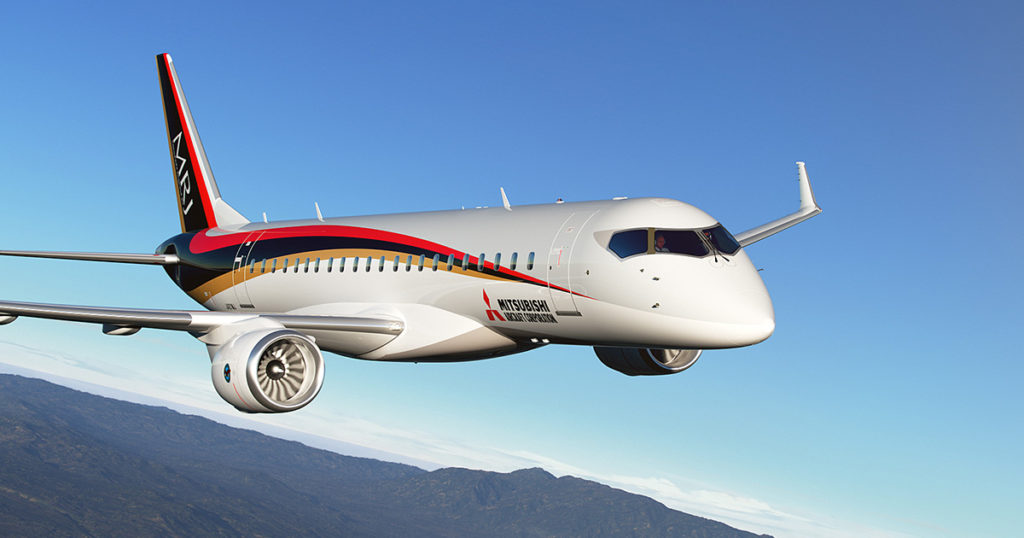 Jan. 24, 2017, © Leeham Co.: SkyWest Airlines, which stunned the aviation community in 2010 with an agreement to order 100 Mitsubishi MRJ90s and options for 100 more, is sticking with the airplane so far in the wake of another delay.
The Japanese company Monday announced a new delay of two more years, making a total of seven. Entry-into-service with launch customer ANA is now slated for 2020. Before this announcement, SkyWest was slated to receive its first airplane in 2019.
"Our conditional firm orders of the MRJ aircraft remain unchanged, and are dependent on flying contracts and scope availability," a spokeswoman said in an email to LNC.
Mitsubishi lists the SkyWest order as firm on its web site.
MRJ90 exceeds scope limit
LNC noted in a post last week that US pilot contracts contain "scope clauses" that the MRJ90 exceeds the weight limit in the scope. This is the scope reference in the SkyWest statement.
SkyWest also ordered 100 Embraer E175-E2s. Entry-into-service of this aircraft was rescheduled to 2021 because scope clauses weren't revised in recent labor contract agreements. The E2 also exceeds the 86,000 lb MTOW scope limit. The first SkyWest aircraft was originally scheduled for delivery in 2020.
Trans States Airlines in the US placed an order for 50 MRJ90s with 50 options. Like SkyWest, the order is believed conditional on scope clause relief.
SkyWest and Trans States account for two-thirds of the orders and commitments in the MRJ backlog.