By Bjorn Fehrm
Subscription Required
Introduction
June 14, 2018, © Leeham News: The new Embraer E190-E2 entered service with its launch operator, Norwegian Wideroe, in April. We looked at the aircraft in two December articles. At the time, we focused on the improvements in fuel consumption and maintenance costs compared with the original E190.
Recently, we used our performance model to understand the maximum range of the aircraft. We were surprised when the flight with ease sailed past Embraer's published maximum range figures.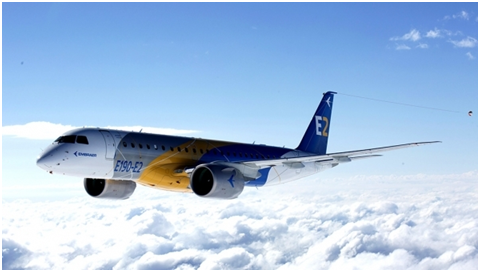 Summary:
Embraer gives the maximum range of the E190-E2 as 2,850nm.
It uses "Single class seating" to reach this range, an unusual way to specify the maximum range. Normally one uses a two-class or three-class cabin.
When using standard methods, we calculate a range well over Embraer's information. Is Embraer selling the E190-E2 short?
To read the rest of the article Login or Subscribe today.