Feb. 9, 2020, © Leeham News: The principal provider of airliner simulators sold six for the Boeing 737 MAX since the first of the year.
CAE Inc. now sold 56.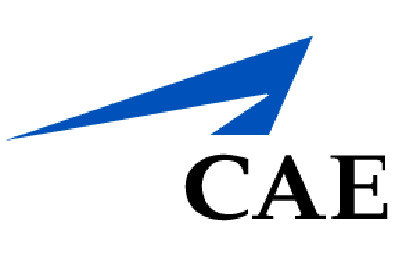 In the third quarters earnings call Friday, Marc Parent, president and CEO, said that a "high majority" of airlines that ordered the MAX have ordered a simulator from CAE.
CAE has about 80% of the simulator market.
There are 36 MAX simulators across the globe now from all providers. CAE, as of the end of the year, provided 23 of them.
CAE's geographic diversity
CAE declined on the earnings call to detail where its simulators are. However, two of the new orders are for the Emirates-CAE Flight Training center, a joint venture of Emirates Airline and CAE.
"We have deployed 737 Max full-flight simulators in our own training network: one in Dallas and one in Toronto. A third one was deployed in our joint venture training center in Singapore as well," a spokesman told LNA.
There are also simulators in Toronto and Dallas.
Parent said on the earnings call that if simulator training is required by regulators, this "would indeed drive a higher rate of demand."
Parent declined to reveal CAE's production rate. He said that the rate remains below what it was before a strike last year.
"We have increased it and we have the capacity to do more. We have lots of capacity," Parent said.
CAE has a number of white tail sims that are ready to go.
"We are positioning to be ready when the MAX return to service by adding capacity in our network and in augmented training solutions," a spokesman told ILNA. "Hence, we announced in mid-November when we announced our quarterly results that we are making a strategic investment on building WIP inventory including white-tail 737 Max full-flight simulators.
"Back in November, we anticipated pent-up demand for MAX as it re-enters service (strategic inventory investment)."