Updated
Europe's aviation regulator EASA clears Boeing 737 MAX for return to service with minor, additional requirements. Information is here.
$6.5bn charge for 777X program. First delivery now late 2023, nearly 4 years late.
By Scott Hamilton
Jan. 27, 2021, © Leeham News: Boeing today announced a $11.941bn net loss for the full year 2020, as expected.
Boeing reported an operating loss of $12.767bn. The company's cash flow was a negative $18.41bn last year. It ended the year with $25.6bn in cash and securities.
The press release is here. The webcast is at 10:30 Eastern time and may be accessed here. Calhoun message to employees is here. The earnings presentation is here.
737 MAX
Regulators in the US, Brazil, Mexico and Canada approved recertification of the 737 MAX before today. Europe's EASA approved recertification minutes before Boeing announced its financial results today. Boeing delivered 40 MAXes last year and through today to five airlines.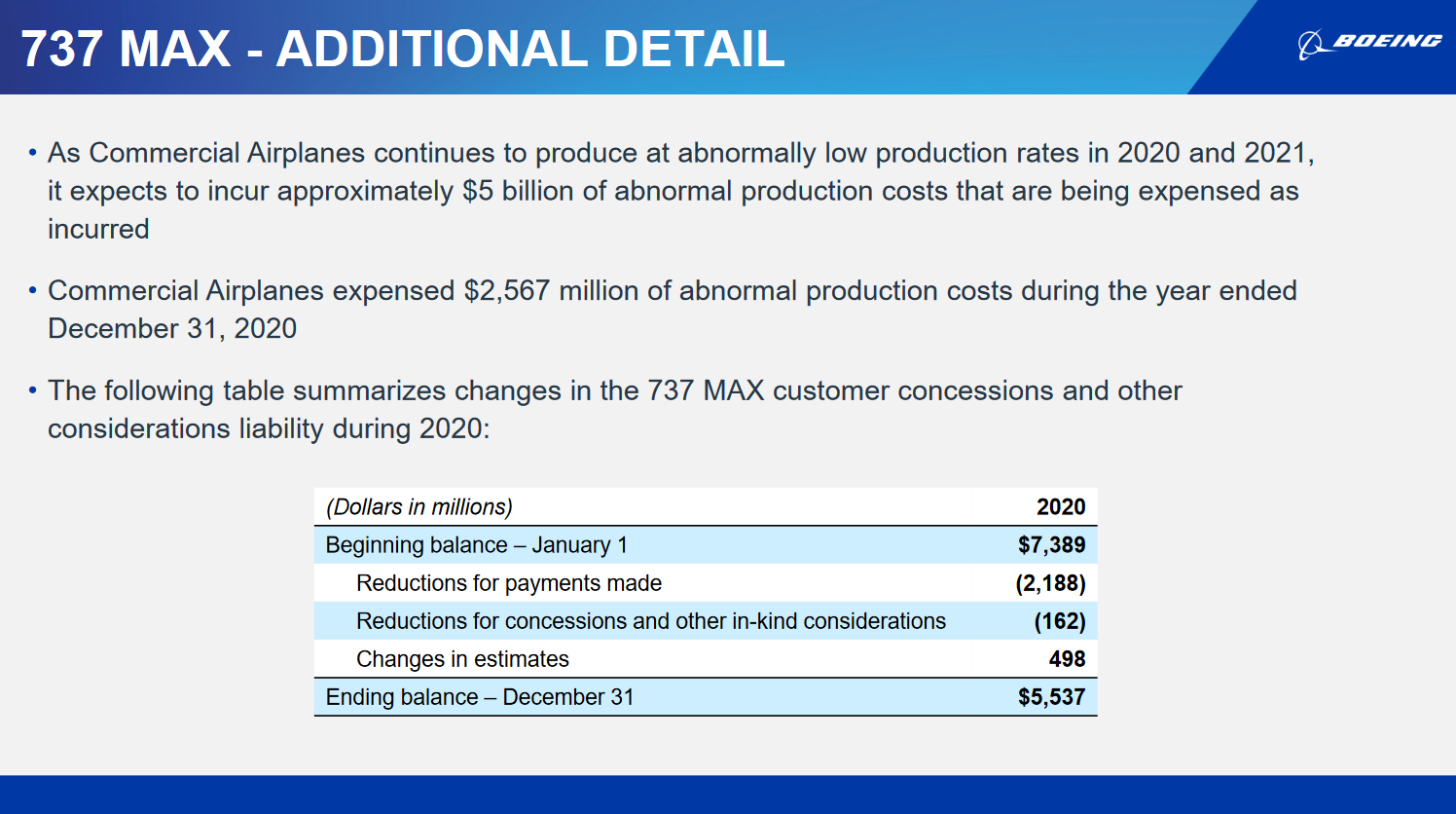 777X
Boeing took a pre-tax charge of $6.5bn for the 777X program.
"We now anticipate that the first 777X delivery will occur in late 2023," Calhoun said in a message to employees. "This schedule, and the associated financial impact, reflects a number of factors, including an updated assessment of global certification requirements, our latest assessment of COVID-19 impacts on market demand, and discussions with customers with respect to aircraft delivery timing. We remain confident in the 777X and the unmatched capabilities and value it will offer our customers."
"Among the factors contributing to the revised first delivery schedule and reach-forward loss are an updated assessment of certification requirements based on ongoing communication with civil aviation authorities, an updated assessment of market demand based on continued dialogue with customers, resulting adjustments to production rates and the program accounting quantity, increased change incorporation costs, and associated customer and supply chain impacts. The production rate expectation for the combined 777/777X program remains at 2 per month in 2021," Boeing said in a press release.