By Bryan Corliss
Nov. 3, 2022, (c) Leeham News: Spirit AeroSystems said today its third quarter revenues grew by 30% year-over-year, driven by an increase in deliveries for Boeing's 737 MAX program.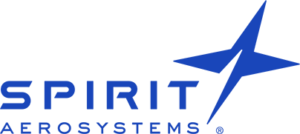 The company posted positive operating income of $4.5 million for the quarter – its first positive income since 2019 – but reported an overall net loss it said was due mainly to charges connected with the cost of terminating an employee pension plan.
Spirit said it delivered 69 Boeing 737 shipsets during the third quarter — 23 a month — compared to 47 shipsets in third quarter 2021. 
Boeing deliveries are expected to be stable at 31 a month for the foreseeable future, Spirit President and CEO Tom Gentile said.
"Given that our production rate is set at 31 aircraft a month on the 737 program now, and we will likely remain at that rate for much of 2023, we are initiating a focused effort to reduce structural costs to enhance our profitability and cash flow in 2023," Gentile said in the company's earnings release.
The company faces challenges, however. "We continue to see disruptions in our factories due to part shortages, increased levels of employee attrition and volatile schedules," Gentile said. 
Spirit, which had reduced its quarterly dividend to 1 cent a share in 2020, said it will suspend dividend payments entirely starting in the fourth quarter, "due to the current challenging macroeconomic environment."
SUMMARY
Labor and supply chain issues 'dynamic'
Spirit to slowly work through 737 backlog
Defense diversification helps bottom line
More demand for spares and maintenance
Labor and supply chain issues 'dynamic'
A tight labor market is causing operational and financial issues for the company, Spirit executives said during a conference call with analysts.

"We've got to get the factories healthy," Senior Vice President and CFO Mark Suchinski said.
At the onset of the pandemic, Spirit let go more than 5,200 workers, through a combination of layoffs and voluntary separations. 
As the industry recovered, the company has started to add headcount, CEO Gentile said. It has recalled 470 former workers and hired 1,900 new ones. 
However, the rates of attrition with new hires is higher than the company would have expected, the executives said. Overall, Spirit is seeing between 9% and12% turnover, and in particular, entry-level mechanics are quitting at rates higher than that.
"The higher levels of attrition mean we had to go back and hire again," Gentile said.
To compete in a tight job market, Spirit has raised entry-level pay and is offering a $3,000 signing bonus, the executives said. The company also is hiring contractors to flesh out its workforce.
The new hires are less experienced than the retired workers they're replacing, which means a longer learning curve, Gentile said.
Suppliers are having similar issues, the executives said, with Suchinski going as far as to say that stabilizing production rates at the current 31 a month rate for 737 fuselages is proving more challenging than past rate increases that went over 50 a month.
Orders from Boeing and Airbus also are subject to change, the executives said. During the quarter, Airbus pushed back delivery dates on 30 A320 shipsets into 2023, they said. And while Boeing's headline rate of 31 737s a month seems stable, the exact mix of 737-8s and 737-9s can be volatile. 
"The recovery has been more uncertain than any of us expected," Gentile said. "It's been dynamic. Production schedules have changed. It's changing on a weekly basis."
Spirit has experienced its own parts shortages from its lower-tier suppliers, Suchinski said, although it's at a point where "We feel like we can have good control of it."
But looking ahead, he said "we've got a few key suppliers that we're depending on to get these parts in the fourth quarter."

Spirit to slowly work through fuselage backlog
Spirit aims to deliver about 100 737 shipsets in the fourth quarter, the executives said. That includes both new-built fuselages and "eight to 10 units" that weren't finished during the third quarter, but will ship in the fourth.
Spirit currently has 72 shipsets in storage, the executives said, and it plans to slowly work through that backlog in the future. Boeing and Spirit have agreed that the company will maintain about 20 fuselages as a long-term reserve to buffer against future rate changes or production problems.
"It allows us to have a cushion," Gentile said. "We know there are some challenges in the production system, things that happen right before delivery."

Spirit reduces losses in Commercial segment
Overall, Spirit reported a net loss of $128 million for the quarter, on revenues of $1.28 billion. For the first nine months of the year, it showed net losses of $303 million, which was an improvement compared to last year's loss of $421 million for the same period. 
In its Commercial segment, Spirit reported quarterly revenue was up 32% (to $1 billion), largely because of increased demand for Boeing 737 and 777 components and Airbus A320 parts. Spirit — which is well-known for supplying 737 fuselages to Boeing from its Wichita factory — builds forward fuselages, nacelles and struts for the 777, 767, 787, and 777X, along with leading and trailing edge wing components for the A320, wings for the A220 and fuselage panels for the A350.
The company recorded losses on its A350 and 787 programs, related to higher labor costs and parts shortages and, in the case of the A350, rework.

Spirit was very close to turning a profit on its commercial aircraft operations, the executives said. It recorded a loss of $35 million for the quarter, but $31 million of that was a required repayment to Boeing of loan the OEM had provided to Spirit during the 737 MAX grounding.
"We were almost break-even in a very challenging quarter," Suchinski said.

Ending the pension – which killed Spirit's profits in the quarter – will add between $120 million and $150 million to the bottom line next year, the company said.  
Diversification into defense helps bottom line
Spirit's Defense & Space unit increased its revenues by 17% grew its operating margin to 11% in the quarter (up from 6% last year), and said its profits would have been greater except for lower KC-46 tanker revenue. (Spirit supplies the forward fuselage for the 767 and KC-46, plus other components.) 
The increases were due to higher production revenue on Boeing's P-8 program and Sikorsky CH-53K helicopter. Spirit provides the all-composite cabin and cockpit for the helicopter, which is used by the U.S. Marine Corps.
Spirit has converted 1.2 million square feet of factory space that used to be dedicated to widebody commercial jet components to defense programs, the executives said.
In the quarter, Spirit won a contract to produce replacement horizontal stabilizers for U.S. Air Force KC-135 tankers. 
More demand for spares and maintenance
Spirit reported revenues in its Aftermarket segment grew 38% compared to last year's third quarter. That was due to higher spare parts sales and MRO activity. Margins improved to 24%, the company said.
Airline traffic numbers are up worldwide, the executives said.