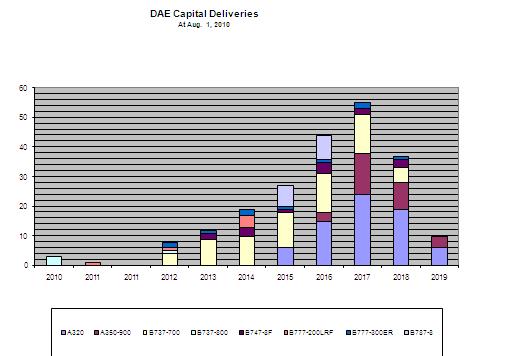 DAE Capital canceled 10 Boeing 777s, 15 Boeing 787s, and 25 A320s/A350s, according to data from both manufactures.
Commercial Aviation Online picked up the Airbus cancellations:
Dubai Aerospace Entreprise (DAE) has cancelled a total of 25 Airbus A320/A350 aircraft, latest figures from the the European manufacturer show.
The lessor, which had 70 A320 and 30 A350-900 aircraft on order, now has 52 A320 and 23 A350-900 orderbook with Airbus.
The chart above, based on the Ascend data base, shows the delivery streams for all the Airbus and Boeing orders prior to cancellation.