People in the aviation business have a warped sense of humor (except for one aerospace company, apparently, which could be characterized as the Grinch of Aerospace).
At the Paris Air Show, Airbus planned a big roll-out of its new A380 promotion.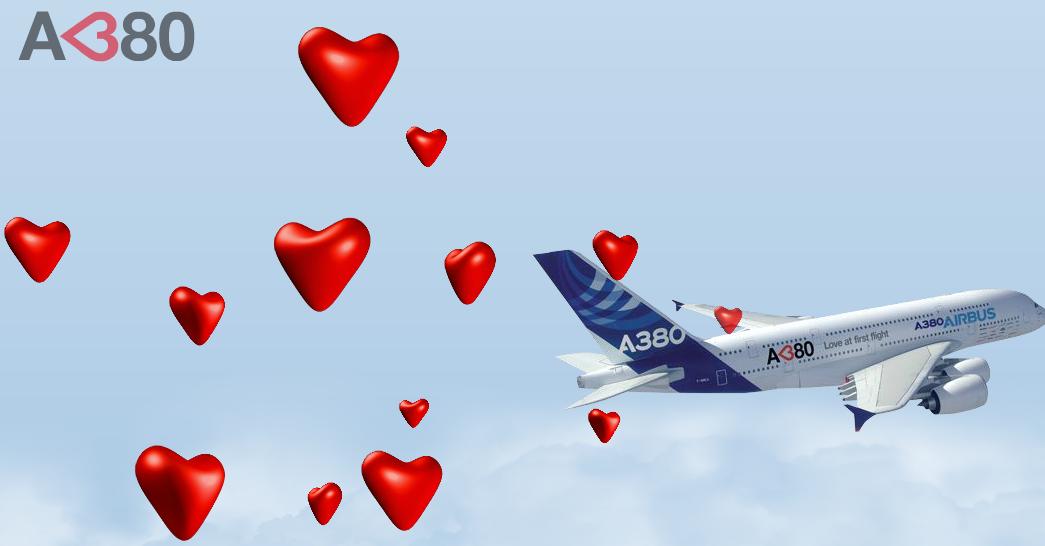 Airbus image
But it didn't quite work out that way.
Thanks to a Le Bourget ground controller sending the A380 down the wrong taxi-way on the Sunday arrival of the aircraft, the freshly painted A380 wingtip clipped a building (leased by Embraer), shearing off the wing fence and requiring repairs. The "house" A380 couldn't perform its air show aerobatics on Monday and Tuesday.
Nobody was hurt, except perhaps some pride and egos.
A fresh A380 yet to be delivered to Korean Air Lines filled in, giving Airbus the A380 air show performance it wanted and KAL millions of dollars of free, global publicity.
But it was an embarrassing start to the air show. An Airbus official was quoted as saying Airbus started off the show on its left foot. Hey! We're left-handed and left-footed, and accordingly we're in our right mind. (Go figure that one out.)
Flight International's editors couldn't pass up the opportunity to have a little fun at Airbus' expense. For its Monday show daily, here is part of the front page.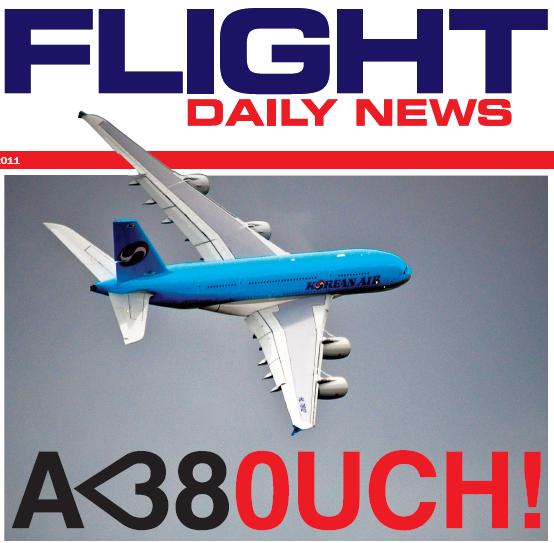 This is one of the cleverest parodies we've seen–and total indicative of the industry's warped sense of humor.