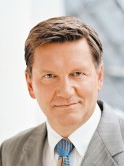 August 03, 2018, ©. Leeham News: In seven articles we have discussed the largest change in how air navigation is done since the Second World War when Radar was invented.
It's time to summarize the changes and what it will mean for how we fly in the future.
Going from approximate air navigation to exact
When changing from radar-based to ADS-B based separation we go from an approximate lateral position, say with +-100ft/30m, to a position we know is within +-5ft/1.5m.
The radar-based navigation is relying upon all participants keeping a certain altitude using their pressure sensors (Altimeters or Air Data Units). Faults in altitude sensor accuracy can accumulate to over +-50ft. This shall be compared with an ADS-B vertical accuracy of +-5ft.
Near-term changes
With this positioning accuracy, separation can reduce in different phases of flight. It means the NexGen ATC system in the US, based on ADS-B, can take more traffic in the same airspace.
Once we have satellite-based ADS-B receivers over the vast areas where there is no radar coverage today, we can change the way of flying these spaces. No more stale tracks, where the slowest aircraft dictate the speed. And where you can only enter and leave at certain points.
Air navigation can be done as it's done for Radar covered areas today, increasing capacity and reducing fuel consumption.
Long-term implications
Accurate and dependable air navigation means we can develop new ways of controlling air traffic. With the position accuracy of ADS-B and ATC control commands/responses sent over data links, a cleverer way of air navigation is possible.
Most likely new air transport applications like Urban Air Taxis will use these possibilities first, Figure 1. But once proven they will gradually change the way air transport is done from A to B.
The vehicles will fly in an automated preprogrammed path, with the navigation function relying on the accuracy and dependability of ADS-B and of Datalink communication to control the path. Pilots will become more and more safety guardians, taking over in case of system problems.
The vehicles might be surveyed and back-up controlled from remote, like for the advanced drones used for military missions today, Figure 2.
The Global Hawk is a candidate to qualify to fly in civil airspace, navigating with airliners in their airspace. If a vehicle flies automated and pilotless in airliner airspace, the step to change the way the other air transport vehicles are piloted in that airspace is small.
This is not attractive to a pilot like me, used to fly my own path and be part-time told what to do. But it's the only way air transport can grow the transported volumes to the level we expected for the future.
How long will it take? A long time and the shift will be gradual. But we no longer control lifts manually nor do we have drivers in our airport shuttle trains.
I doubt we see pilotless airliners but we will have airliners operated automatically from Chocks off to Chocks on, with the Pilot(s) more as safety controllers than doing the flying.
And as we come to accept Drones mixing it in the airspace, the step to remotely controlled air transport is not far.
The accuracy and dependability of the new way of navigating and communicating will be necessary for such developments.