Jan. 29, 2020, © Leeham News: Boeing today announced a full year loss for 2019, as expected.
Revenue of $76.6bn, GAAP loss per share of ($1.12) and core (non-GAAP)* loss per share of ($3.47)
Operating cash flow of ($2.4bn); cash and marketable securities of $10bn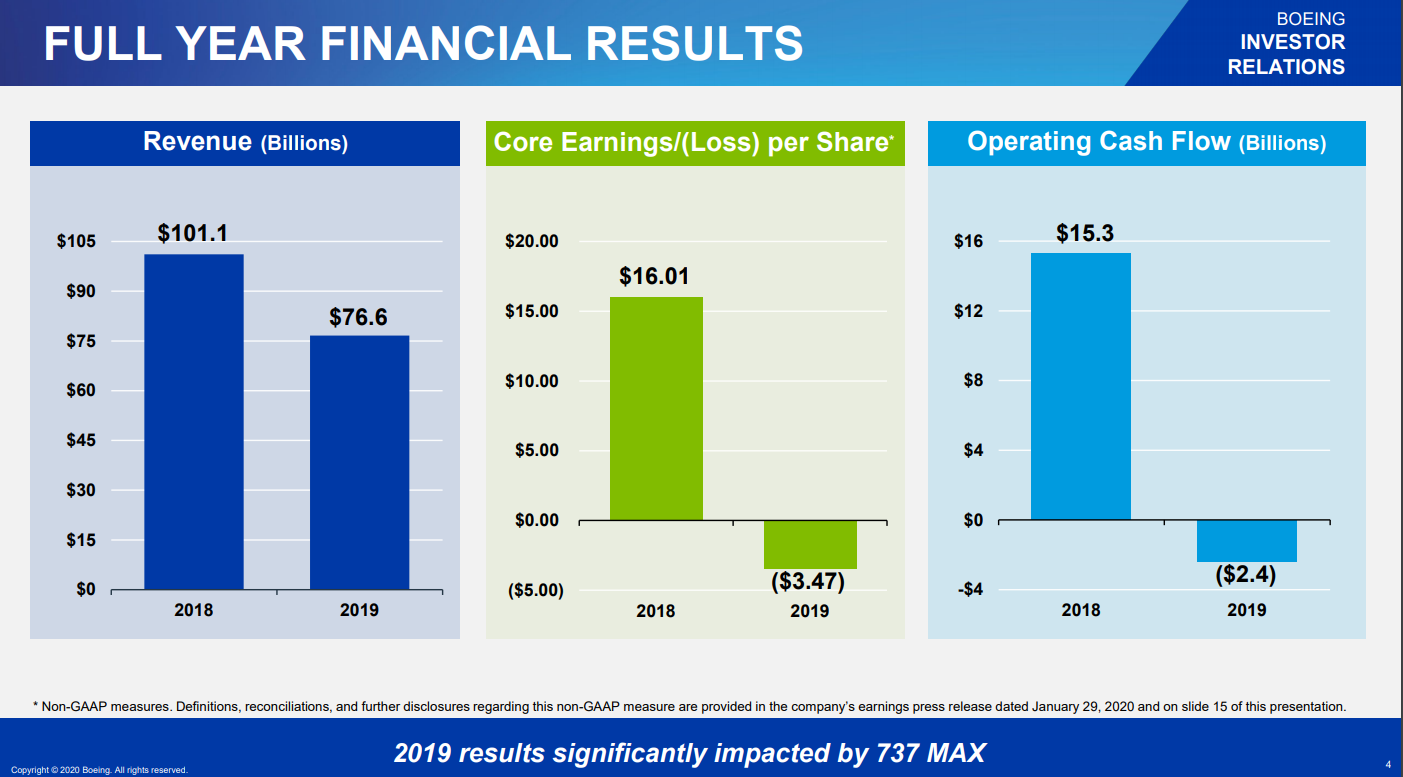 "We recognize we have a lot of work to do," Boeing President and Chief Executive Officer David Calhoun said in a statement. "We are focused on returning the 737 MAX to service safely and restoring the long-standing trust that the Boeing brand represents with the flying public."
Boeing ended the year with $10bn in cash and marketable securities, down slightly from the $10.9bn at the end of 3Q2019.
Debt rose slightly to $27.3bn from $24.7bn at the end of the third quarter.
New charges
"An additional pre-tax charge of $2.6bn related to estimated potential concessions and other considerations to customers related to the 737 MAX grounding," Boeing said. "The estimated costs to produce 737 aircraft included in the accounting quantity increased by $2.6bn during the quarter, primarily to reflect updated production and delivery assumptions. In addition, the suspension of 737 MAX production and a gradual resumption of production at low production rates will result in approximately $4bn of abnormal production costs that will be expensed as incurred, primarily in 2020."
This totals $9.2bn, slightly less than the $10bn anticipated by some aerospace analysts.
The press release with full financial results may be found here.
The earnings webcast is at 10:30 Eastern time and may be listened to here.