June 5, 2020, ©. Leeham News: In our Corner series about flying during the COVID-19 pandemic, we dig deeper into how the virus spreads.
In the last Corner, I wrote, "Recent research points to SARS-CoV-2 spreading over droplets rather than aerosols." I later modified it to "spreading more over droplets than aerosols."
Let's dig into what I tried to say and why I changed the sentence.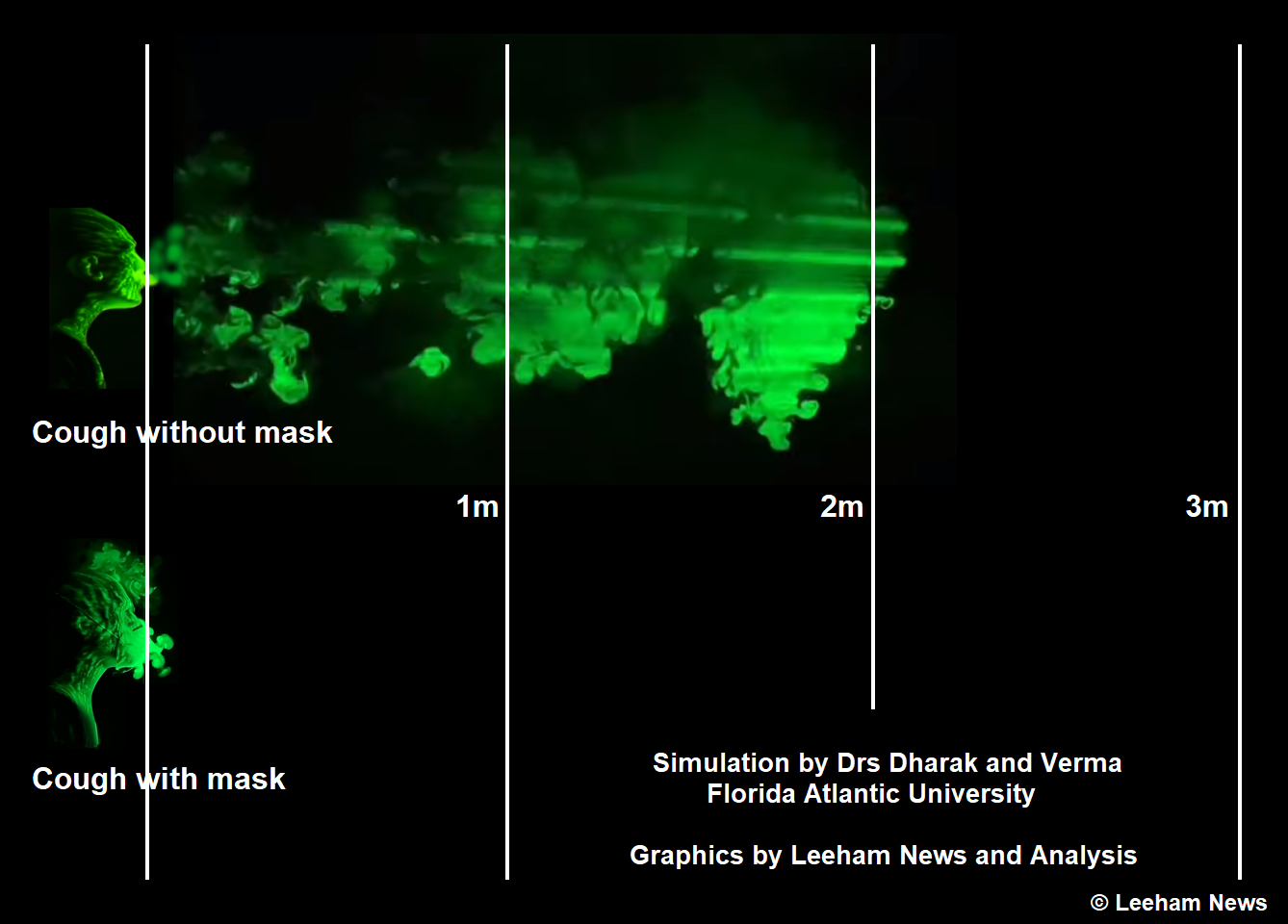 Figure 1. The spreading of droplets when coughing.
What do we know about how COVID-19 spreads?
Recent podcasts with Professor Drosten and other reports deal with what we know about how COVID-19 spreads. We now have millions of infected people and five months of observations to fall back on.
The researchers try to understand what characterizes so-called superspreading events, where few infect many. If we can avoid these, we can control the pandemic with targeted actions rather than general lockdowns.
A few facts stand out from the studies:
The examples of superspreading events are from nursing homes, sports event or ski resort bars/cafes, churches, restaurants, hospitals, cruise ships, meatpacking plants, prisons. What do they all have in common?
These spreading events are all indoors, with poorly ventilated environments (= low air movement and high relative humidity, some with low-temperature air) and with concentrations of people.
Many of these involve intense vocal activity (loud cheering/chanting in a football bar/music concert, singing in a choir, talking with a loud voice because of a noisy environment, etc.).
Zumba classes leading to intense breathing causes spreading, whereas Pilatus classes don't (Pilatus is a slow introspective practice).
In a study in China analyzing 318 superspreading events causing infection clusters, only one was outdoors.
Further observations:
For home infections, they are twice as common between spouses as between parent and child. Why? Because spouses sleep in the same confined room during the night, whereas kids are met during late afternoon/evening and then for a short duration in the morning.
The period when a person is SARS-CoV-2 infectious is short. Unfortunately, the most infectious period is one to two days before you know you have COVID-19, if you ever know it (half of us don't). When you have symptoms and stay at home, you no longer spread the virus; it's too late. This explains why SARS-CoV-2 spreads so fast. The bulk of the spreading happening before symptoms is different from previous epidemics like SARS and MERS.
Conclusions from the research
There are several insights from the research. High risk of transmission of COVID-19 occurs when;
The environment has a calm air, ideally with high humidity and low temperature. This helps the virus survive in the smaller droplets/aerosols that stay in the air longer.
The environment causes people to use their vocal organs more actively. Coughing and sneezing are evident virus spreaders (Figure 1). We now have to add any activity generating strong lung-air pressure waves to this, like shouting, chanting, loud voice communication, or singing.
These throat pressure waves generate and eject droplets/aerosols, and these droplets/aerosols are then inhaled by the person you talk to. Many times the person is also leaning/turning his face toward you if the environment is noisy. If your nasal or lung tracts have the virus you can infect others.
In calm and normal to high humidity air, an aerosol cloud hovers for longer and the viruses avoid drying out. Outdoors, where it's windier and dryer, the droplets/aerosol disperses and dries out.
So what do we conclude regarding air travel from these insights?
Wear a face mask. All these cases feature droplets/aerosols carried by the pressure waves from the person's lungs, down to normal talking waves. A face mask dampens the pressure waves so the spread radius reduces and it catches droplets and aerosol content.
Stay in confined, non-ventilated spaces like the air bridges or transit buses for the minimum of time and don't stand face to face with people. Keep your distance.
When in the cabin, the boarding and deboarding are the dangerous parts. Travel with airlines that prescribe masks and have thought out procedures for boarding and deboarding. Keep distance and don't face people for long. And stay calm, let it take time. Airlines shall have the ECS (the cabin airflow) on maximum speed during boarding and deboarding.
Once seated during the flight, you are now in a more virus hostile environment than outdoors in the above examples. The airspeed is around 1m/s downwards, and the air humidity is about half of the outdoor air humidity. Evidence point to this being the low-risk part of the trip. Any virus loads passing an infectious person's masks have a tough time surviving and reaching another passenger's nasal cavities/lungs.
The statistics that exits support that the length of the flight doesn't affect the risk of infection. It's the phases around the actual flight that contains risks. A visit to the bar in the departure hall is probably riskier than the flight itself (unless it has an outdoor terrace).