By Bjorn Fehrm
November 10, 2020, ©. Leeham News: Embraer presented its 3Q2020 results today. The revenue was down 35% compared to 3Q2019 at $759m ($1,176m 3Q2019) at deliveries of seven E-Jets (17 3Q2019).
Net loss was -$148m (-$48m 3Q2019), which does not include special charges. Liquidity remains adequate at $2.2bn after issuing new credit facilities during the quarter.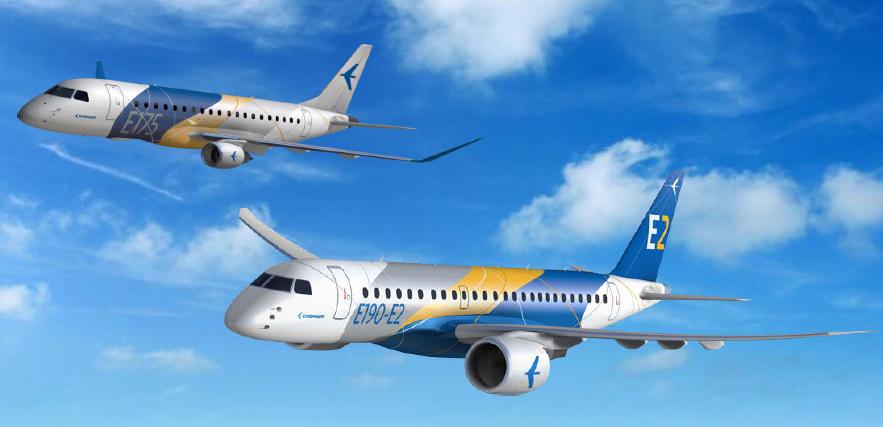 Results overall
The revenue for 3Q2019 was $759m ($1,176m 3Q2019) with operational profit (Adjusted EBIT) of -$45m (-$21m 3Q2019), Figure 1. Cash flow was hit by increased inventory, up from $257m 3Q2019 to $567m 3Q2020.
Embraer took charges of $67m for redundancies and credit losses during the quarter and reversed $76m of previous charges.
The data shows that the operational losses (Adjusted EBIT) have been reduced to about one third from 2Q2020 -$141m to -$45m 3q2020. Net loss was -$148m (-48m 3Q2019), which does not include special charges.
The company has $2,2m of Cash exiting 3Q2020, an increase of $0.2bn from 2Q2020 after successfully issuing a new longer-term credit of $750 to be paid in 2028 and paying back credits that were more short term.
Commercial aircraft
The Commercial Aircraft division delivered seven E-Jets during 3Q2020, none of them E2 standard. This compares with 17 for 3Q2019, Figure 2.
Segment revenue of $177m shall be compared with $408m third quarter of last year, Figure 3.
Business Aircraft
The Executive jets are affected by COVID-19 as well, Figure 4. The quarter has 21 deliveries compared with 27, but only two were the margin richer large jets (12 3Q2020).
Segment revenue was $212m for 3Q2020 ($363m 3Q2020). The Business jet market is important for Embraer as the business jets margins are larger than for Commercial aircraft.
Defense & Security
Defense and Security delivered no KC-390 airlifters in the quarter, but revenue increased by 48% to $155m compared with $105m in 3Q2019.
Services and Support
Services revenue for 3Q2020 declined to $213m vs. $297m 3Q2019. It now represents 35% of revenues and has increased by 11% since 2Q2020.