By Scott Hamilton
Jan. 12, 2021, © Leeham News: De Havilland Canada will pause production later this year when the current Dash 8-400 backlog is assembled.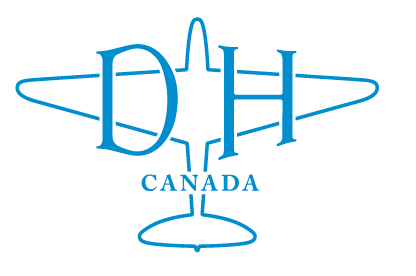 According to data reviewed by LNA, there are 17 Dash 8s scheduled for delivery to customers this year. There are two more that don't have identified customers. It is unclear if these will be built.
DHC notified suppliers to stop sending parts and components to avoid building whitetails.
De Havilland assembled the Dash 8s at the Toronto plant previously owned by Bombardier. The lease on the facility expires in 2023. There is no decision whether to move the final assembly line to Western Canada, where DHC is headquartered.
Uncertain future
With only 17-19 orders for the Dash 8-400, the future is uncertain. There are 325 Dash 8s in storage: 186 -400s, 51 -300s, 25 -200s and 63 -100s. Only the -400s are in production. DHC's focus right now is to help airlines return the Dash 8 to service, says Philippe Poutissou, vice president of sales and marketing.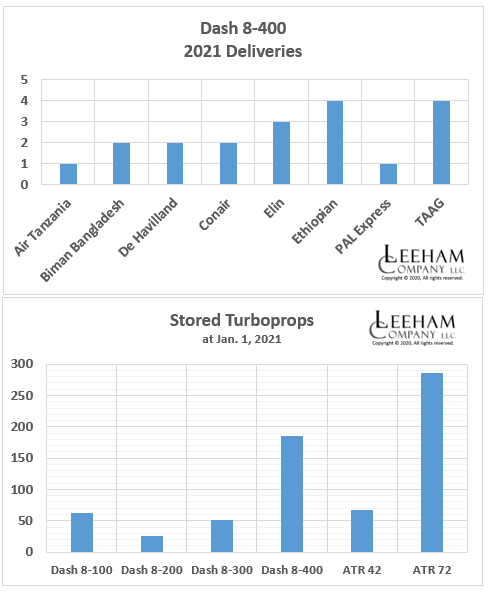 With a large inventory of used aircraft and airlines awaiting recovery from the pandemic, there are few new sales opportunities.
DHC offers a firefighting version. Conair, which has two -400s scheduled for delivery this year, is one such customer. A maritime patrol version also is offered.
Rival ATR has a backlog of 46 ATR-42s, the competitor to the out-of-production Dash 8-300. The backlog for the ATR-72-600, the rival to the Dash 8-400, is 175. There are 286 ATR-72-500s/600s and 68 ATR-42-500s/600s in storage.