By Vincent Valery
Jan. 31, 2021, © Leeham News: After years of financial struggles, the HNA Group finally declared bankruptcy on Jan. 29. Despite a government-led attempt at restructuring the over-indebted group, the group couldn't avoid such a fate due to the struggles of its numerous subsidiaries exacerbated by the COVID-19 pandemic.

LNA wrote an article in the fall of 2019 on the group's complex structure and ongoing financial struggles.
An overextended group
The HNA Group and airline subsidiary Hainan Airlines had stakes in the following carriers that operate the following fleets:
Single-Aisle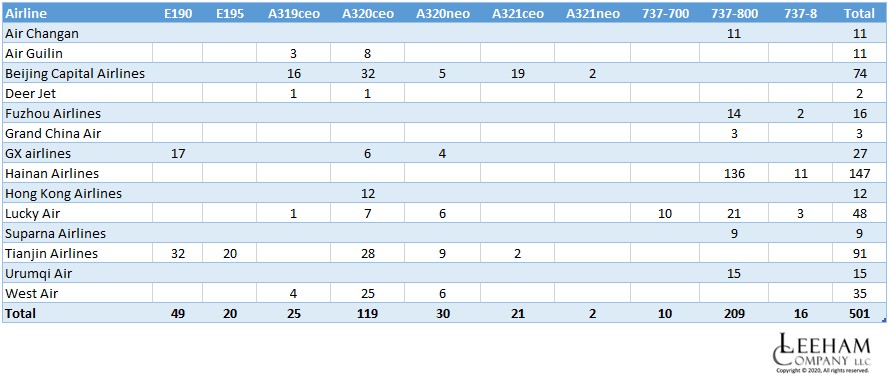 Twin-Aisle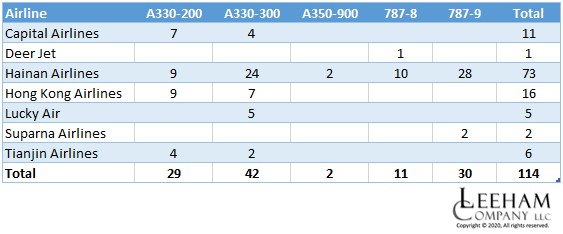 HNA Group airlines operate a total of more than 500 single-aisle and 100 twin-aisle, a large portion of which are on operating leases. Note though that the local governments usually own sizable stakes in those carriers along with the HNA Group.  Therefore, a number of those carriers should receive capital injections to continue operations.
As the situation remains fluid, Chinese authorities have their work cut out in unwinding HNA's tangled web.