By Bjorn Fehrm
April 5, 2021, ©. Leeham News: Embraer presented its 1Q2022 results today. The airframer had lower deliveries for Commercial aircraft and Business jets than in the 1st quarter of last year after shutting down production in January to reintegrate the Commercial aircraft division.
Despite a lower revenue for the quarter, the EBITs were similar, and free cash flow usage was down as Embraer has trimmed its cost base. Sales were positive, and the backlog has grown to $17.3bn from $15.9bn 1Q2021. Profits before tax were -$32m compared with a -$90m a year ago. The company confirmed the 2022 guidance.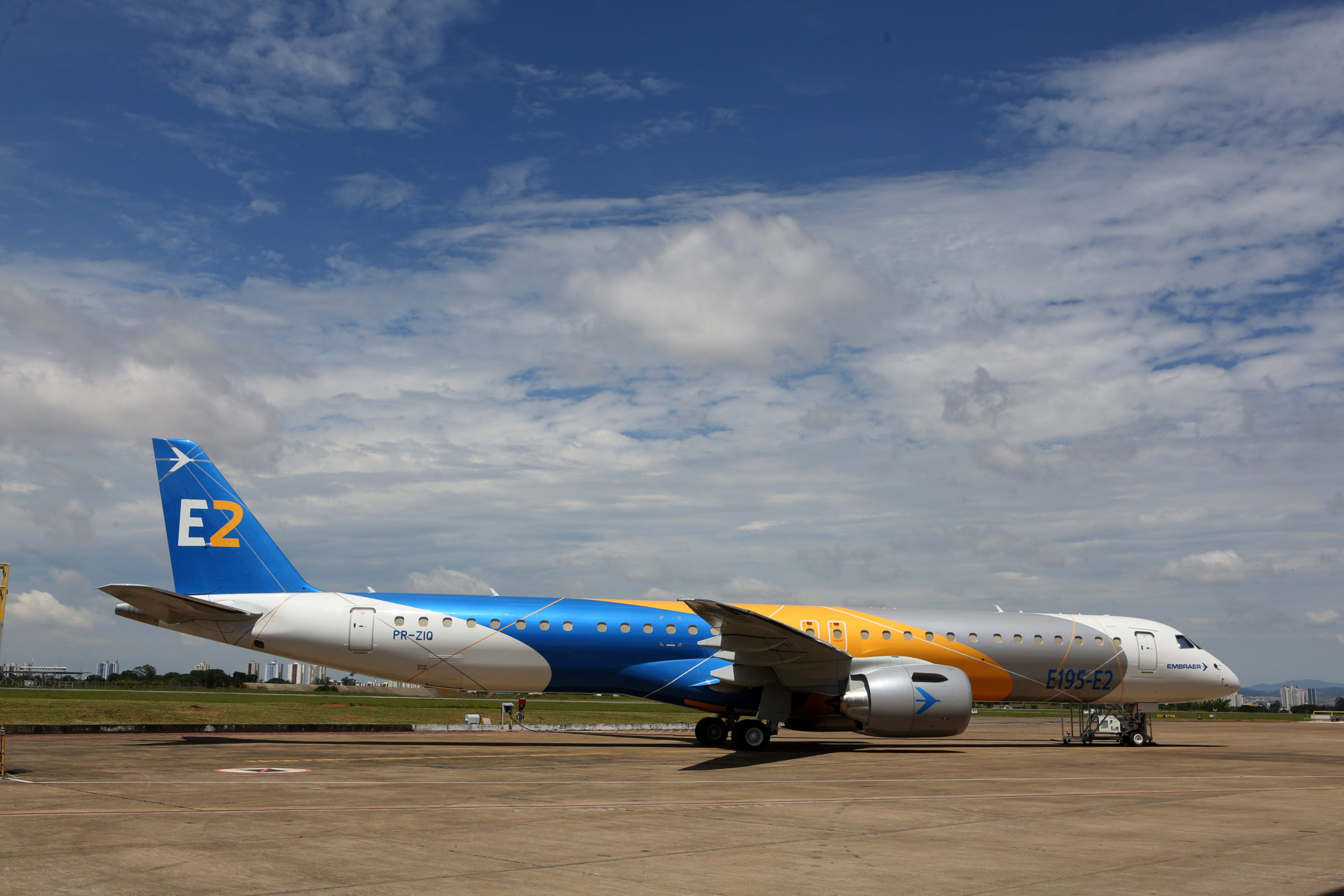 Group results
Group revenue for the quarter was down 26% at $601m versus $807m in 1Q2021. Earnings before interest and tax (EBIT) freed of one-time charges was -$27m (-$30m). Free cash flow was -$68m compared with -$227m 1Q2021.
The revenue for the different segments is per Figure 1.
The company paid off $0.4bn in debt in the quarter, with total debt at $3.6bn and cash at $2.1bn.
The company confirmed its guidance for 2022, Figure 2.
Commercial aircraft
The Commercial Aircraft division delivered six E-Jets during 1Q2022 compared with nine for 1Q2021, Figure 3.
Commercial aircraft revenue was $169m versus $272m for 1Q2021 due to the January shut down of production.
Business Aircraft
Business jet deliveries were affected by the reintegration of Commercial aircraft. Eight jets were delivered in the quarter compared with 13 a year ago, Figure 3.
Segment revenue was down 41% at $90m versus $152m 1Q2021.
Defense & Security
Segment revenue decreased 47% to $68m vs. $129m for 1Q2021. The decline was mainly as there were no deliveries of KC-390 during the quarter.
Services and Support
Services revenue was the bright spot during the quarter as airlines fly their aircraft more. Revenue increased by 8% to $271m vs. $251m 1Q2021 and gross margin grew from 24.6% to 26.5%.