By Bryan Corliss 
March 3, 2023 © Leeham News – The manufacturing errors its team made on Boeing 737 MAX fuselages will cost Spirit AeroSystems at least $31 million to fix, with work on the units still at the Wichita factory going on until the end of July, the company reported this morning.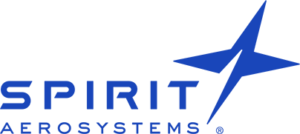 But that's just the start, Spirit executives warned.

"Additional costs are expected, including costs Boeing may assert to repair certain models of previously delivered units in their factory and warranty costs related to affected 737 units in service," the company said in its quarterly earnings release.  
The time and cost to make those repairs will have to be determined on "a unit-by-unit analysis," Spirit said, adding that it "cannot reasonably estimate the remaining potential costs at this time."   
Repairs to the fuselages on hand in Wichita will cost $100,000 to $150,000 each, the company estimates. Spirit has revised its manufacturing process and implemented new quality controls, the company said.
Overall, Spirit reported an operating loss of $95 million for the quarter, which more than doubled its losses in the first quarter of 2022. The growing losses came even though Spirit increased revenues by 22% year-over-year, to $1.4 billion. 
Spirit said that since the close of the quarter on March 30, it has received $230 million in cash advances from customers, of which $180 million has come from Boeing. It will receive another $50 million in advances later this year. Spirit is to repay those advances in 2024 and 2025.
Some 750 737s to be inspected, may need rework
Spirit to increase 737 rates in August, October
Deliveries to Airbus to be down this year
'Fragile' supply chain remains an issue  
'Primary object is to reward our IAM colleagues'
Some 750 737s to be inspected, may need rework
Spirit President and CEO Tom Gentile said his company has changed its production processes and has resumed shipments of 737 fuselages. Spirit also has begun to replace the improperly installed fittings on undelivered fuselages. Rework on the first of them has been completed.
Spirit has 65 737 fuselages on hand in Wichita, of which 35 are earmarked for Chinese customers that aren't taking deliveries right now, Gentile said. Of the remaining 30, inspections revealed that 19 would need to be reworked, he said.
Gentile said Boeing has about 250 affected 737s in its inventory, at both Renton and Wichita,  that will need to be inspected. Not all of them will need rework, but all will need to be inspected.
It's early in the process, but it's likely that Boeing will have to do more work to correct the problems than Spirit is doing, the CEO said. That's because Boeing will be dealing with airplanes that are substantially completed, instead of fuselages.
"The repair is the exact same type of repair, it's just that they have more structures and systems to remove and (re-install)," Gentile said.
There are about 500 737s out in the global airline fleet that will require inspection, he said. The Federal Aviation Administration has yet to issue a directive, but it seems likely that there will be a need for specific inspections to determine whether the improperly installed fittings need to be replaced.
As a result, rework on those planes will happen "over a very long period of time," Gentile said, "based on the flights and the cycles of each individual aircraft."
Given all that, there's no way of determining now exactly what this will ending costing Spirit, executives said.
The issue will cause a cash crunch for Spirit in the second quarter, Senior Vice President and CFO Mark Suchinski warned analysts.
Spirit shut down its 737 line while it worked on a fix for the problem. As a result, it will deliver 30 to 40 fewer 737 fuselages to Boeing during the quarter, he said, which will reduce revenues at exactly the same time Spirit is ordering more parts and materials to meet planned rate increases in later this year.
Spirit to increase 737 production rates in August, October
Spirit, which is currently producing 31.5 737 fuselages a month, will increase its rates in August and October to meet Boeing's planned production increases.
The executives said Spirit will increase production to 38 fuselages a month in August, and again to 42 a month in October.
Spirit already has hired the workers it needs to produce at the higher rates, Gentile said.  "A lot of them are getting trained and on-the-job experience, so that we can hit those production rates throughout the rest of this year."
Boeing said last week it plans to increase 737 production rates to 38 a month later this year, but on Tuesday, Howmet Aerospace CEO John Plant said his casting and fasteners company didn't know specifics of when the rate increases would occur.
Deliveries to Airbus to be down this year
While it plans to deliver more fuselages to Boeing in the second half of the year, shipments to Airbus will be down.
Gentile said Spirit will deliver 580 A320 shipsets this year, which is down 85 from what it announced earlier. He called it "a fairly significant reduction."
Spirit will deliver "about 60" A350 shipsets this year, which would indicate Airbus won't increase A350 rates to six a month as previously planned. Deliveries of A220 shipsets also will be down, he said.
Spirit builds the leading and trailing edge wing components for all A320 models. It builds center section panels and wing components (front spars and fixed leading edges) for the A350.  And it supplies a number of A220 components — mid fuselages, pylons, strut-to-wing hardware and aft fairings — as well as manufacturing, assembling and integrating the planes' composite wings.
"We're aligned with Airbus' schedule and we're delivering to that," Gentile said. "Last year, if you looked at the numbers, we over-delivered to them relative to their deliveries. So they built up a buffer and this year they do not require as many aircraft."
Spirit is experiencing problems with its suppliers for key parts for its A220 and A350 programs, the executives said. In particular, one A220 supplier went bankrupt last year, they said.
Gentile said the A220 is "going to be very profitable for Spirit, but we have seen the schedule slide to the right … we're seeing fewer units coming out right now."
'Fragile' supply chain remains an issue
Along with the bankruptcy, Spirit has had to take work away from two suppliers who weren't able to perform the work contracted to them.
"The supply chain is fragile," Gentile said. "They've been through a very challenging crisis, the MAX grounding and the pandemic."
Suppliers that made it through those two big hits emerged with fragile balance sheets, depleted workforces and low inventories, he explained. Then as Airbus and Boeing started, they found themselves forced to quickly hire and train workers while also buying parts and materials.
"The cash conversion cycle is such that they're not getting cash coming in right away," Gentile said. "A lot of the smaller suppliers haven't been able to cope with it."
This has caused a lot of work for Spirit, Gentile said.
"We've probably got 75 to 80 people out in the field with our distressed suppliers," he said. The loaned Spirit personnel are helping suppliers negotiate better terms for parts and materials, and in some cases are moving work around to help suppliers meet deadlines.
Spirit has taken in a lot of work that its suppliers couldn't handle, the CEO said.
"We have a very large fabrication unit within Spirt," he said. "We have a unloaded quite a bit of work from our supply chain from suppliers that were distressed and unable to perform."
Gentile didn't directly answer a question from an analyst about whether Spirit is providing cash to it's supply chain partners, but said his company is "taking a lot of actions to help shore it up."
"The supply chain is not completely stable yet," he said. "There have been some smaller ones that we've been dealing with every day."
This is likely to continue through this year, he and Suchinski said. They said they look for improvement in 2024.
'Primary objective is to reward our IAM colleagues'
Contract talks with Spirit's unionized touch-labor workforce in Wichita began May 1. Spirit's contract with Local 836 of the International Association of Machinists & Aerospace Workers expires June 24.
This is the first time in 13 years that the two sides have sat down to negotiate a new contract with an expiration deadline looming. Spirit workers approved a 10-year agreement in 2010, and agreed during the pandemic to a three-year extension.
Gentile said Spirit has a "very constructive and positive relationship" with Local 836, and said that the "dialog is going very well" during initial meetings.
Gentile said Spirit has crafted initial offers that were based on recent agreements IAM members have ratified with other aerospace companies, including the three-year deal between Boeing and IAM District 837 in St. Louis in August 2022, and the three-year deal between Pratt & Whitney and IAM District 26 last May.
The IAM-Boeing deal in St. Louis included 14% pay increases over three years, the elimination of a two-tier wage structure, and an $8,000 ratification bonus.
"We appreciate our IAM colleagues' dedication and hard work, particularly over the pandemic," Gentile said. "Our primary objective is to reward our IAM colleagues with a fair and competitive contract as we meet the demands of our customers."
This report will be updated.