Subscription required
By Bryan Corliss

March 3, 2023 © Leeham News – Executives at Howmet Aerospace – who got burned in 2022 when expected production rate increases at aircraft OEMs didn't materialize – said Tuesday they're still taking a cautious approach to ramping up their operations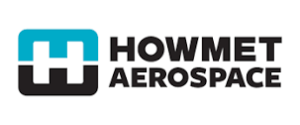 However, the company – which casts fasteners and engine components for aerospace and other industries – does see signs of growth ahead. 
"We remain cautious about commercial aircraft build in the second half (of this year), until we see clear evidence of consistent production rate increases," Howmet CEO and Executive Chairman John Plant said. 
Production rates at Airbus and Boeing "will be controlled by the efficiency of both the aircraft assembly lines and the supplier parts, which leads to the final production being set by the weakest link in all of the supply chain," he added.
Howmet reported strong growth for the quarter, with revenue up 29% year-over-year, driven by sales of engine components, aerostructures and fasteners. 
The company reported profits of $148 million for the quarter, which was up 13% from the same quarter last year. 
Howmet laid off workers at end of 2022
Company hiring to support rate increases
Howmet projects growth this year