In the ever-present back-and-forth between Boeing and Airbus about the costs of the 747-8 vs. A380, each company claims its airplane has lower costs.
Boeing claims the 747-8 has double-digit lower costs, to which Airbus indignantly says Boeing–not to put too fine a point on it–is lying. Airbus is unusally blunt on this topic.
Well, two airlines weighed in within days of each other.
Emirates Airlines says the A380 has 16% lower costs than the 747-8, as reported in this article from Business Week. Emirates has ordered the A380 and the 747-8F.
Lufthansa, which has ordered both the A380 and 747-8, concludes the A380 burns less fuel per 100 passenger kilometers, though the figure is 3% lower on a litre-per-passenger kilometer basis.
Source: Lufthansa artwork
When Airbus and Boeing go at each other, we're skeptical of the the information provide for the obvious reasons. When a third party, like an airline, especially one that has ordered both airplanes, comes up with answers, we are more impressed.
Here is what Airbus presented in May at its Innovation Days.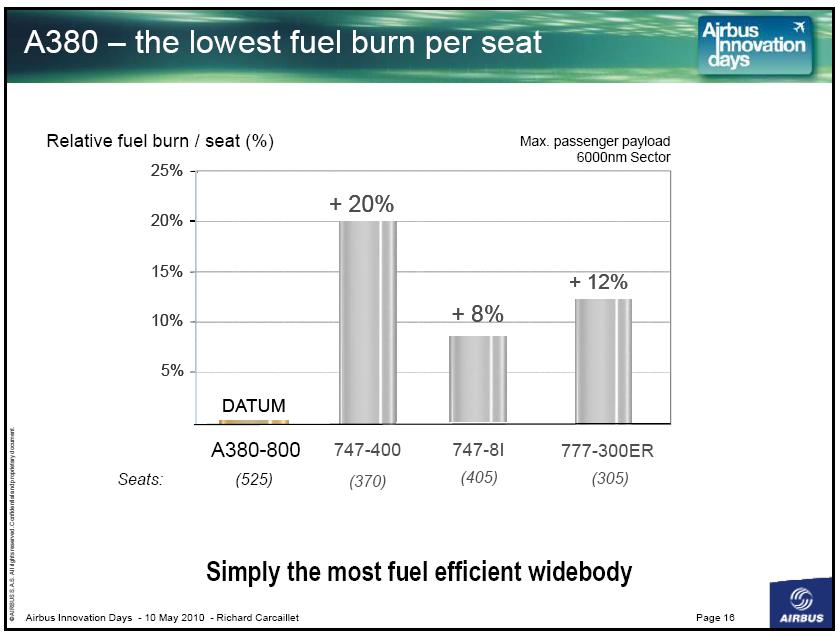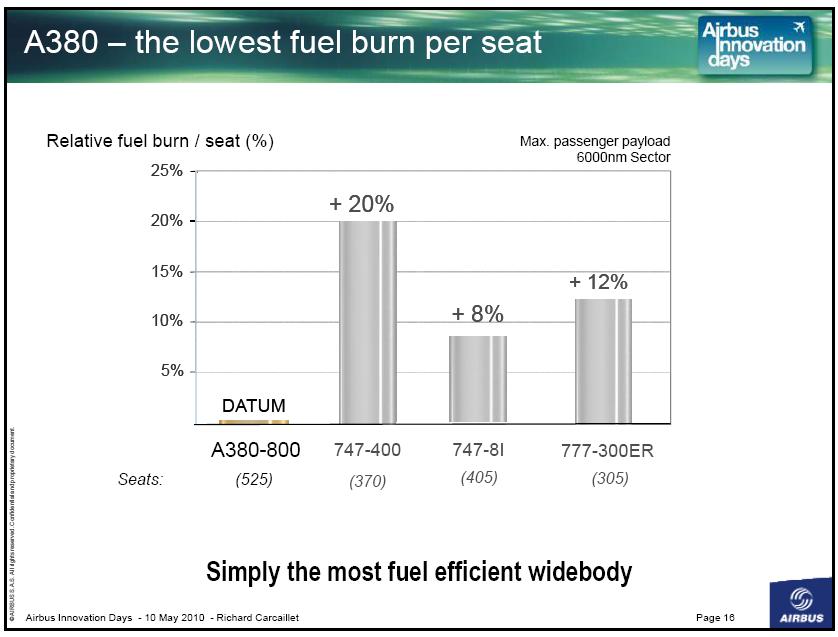 Boeing has in the past and continues to make its case the 747-8 has lower costs than the A380. Here is Boeing's slide about fuel burn per seat: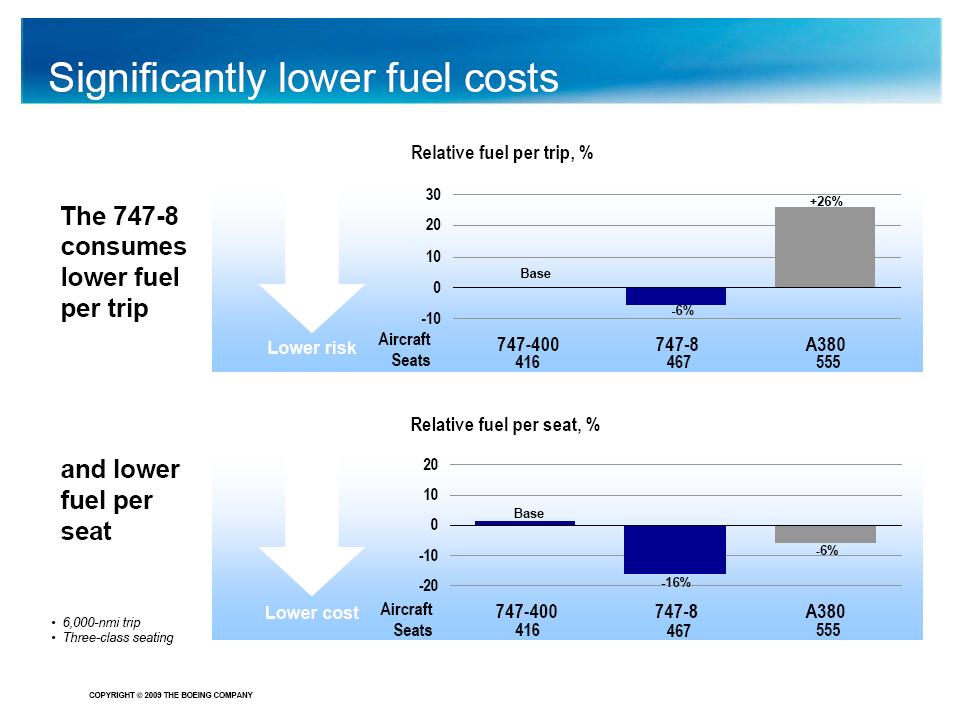 Thus, we now have back-to-back Airbus and Boeing slides; a news report from Emirates; and Lufthansa's own analysis.
We report. You decide. Or so they say.