Here's more on Boeing's first delivery of the 787 to launch customer All Nippon Airways.
The first picture illustrates the fancy, new windows in the 787. The manual shade is eliminated in the 787 and the window is dimmed by the passenger or the flight attendant. This photo, taken aboard an ANA 787 Sunday on the sunny ramp at Paine Field, is a dramatic representation of this feature. Photo by yours truly.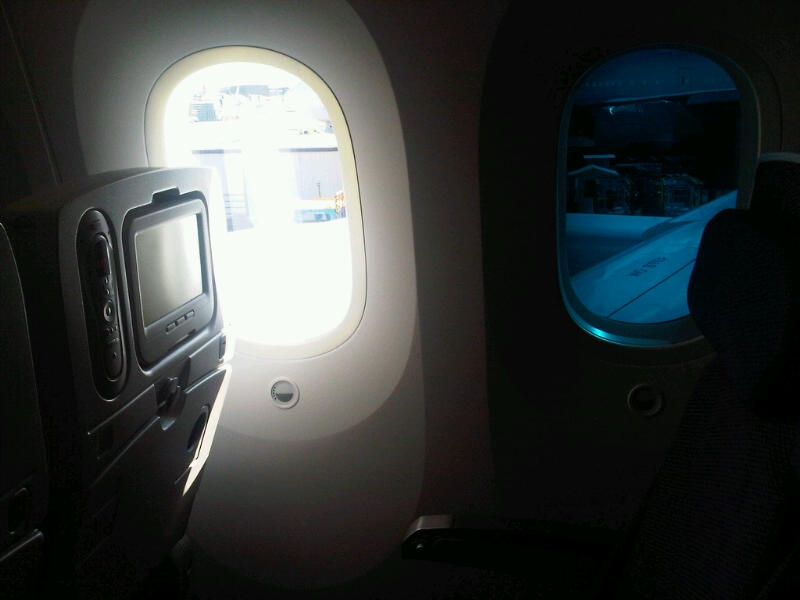 One of the more creative things coming out of Boeing's Corp Com department belongs to a personal effort by Denise Long. She (herself, not in a salon) painted her fingernails in Dreamliner colors. Photo credit to Steve Wilhelm of the Puget Sound Business Journal. The photo doesn't do her work justice. There are thin, gold pinstripes separating the colors and Steve's iPod camera focused on the wrong background. But you get the gist.
United Airlines' first 787, line #45, is followed by the first airplane for Ethiopian Airlines. Photo by Leeham News.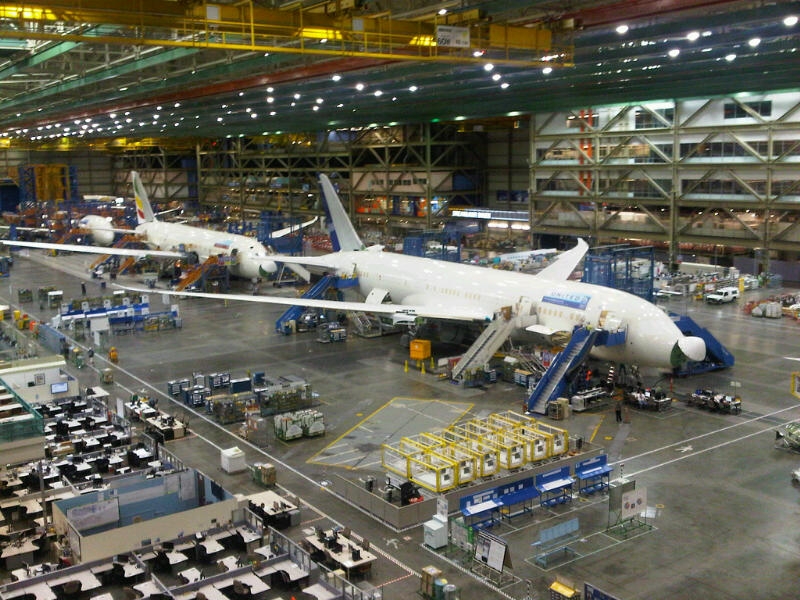 This photo really doesn't give you the full effect of the size of the RR Trent 1000 engine on the 787. It looks disproportionately large in person. The engines are so powerful that the 787 can exceed recommended cruising speed in level flight at 23,000 feet. The 737-200 would hit this only in a 20 degree dive, said test pilot Mike Carriker. Photo by Leeham News.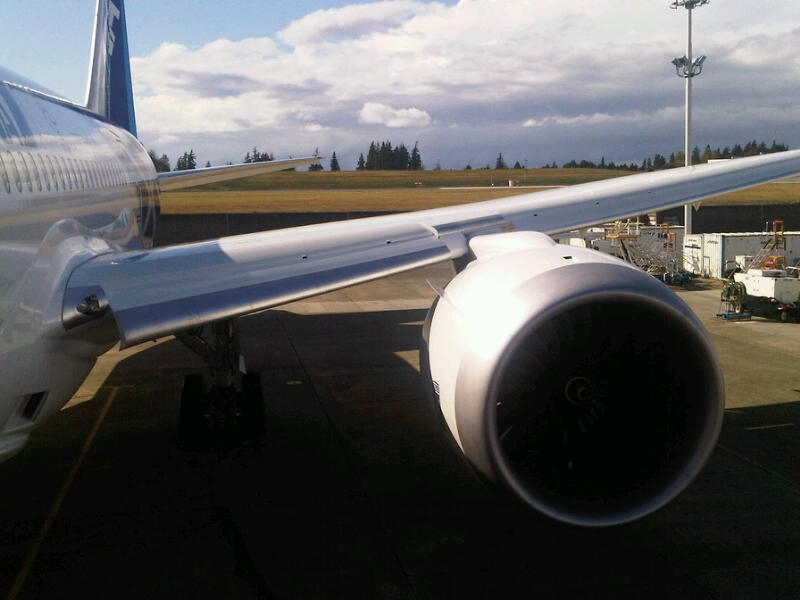 A shot of ANA's second 787, airplane #24. Photo by Leeham News.