With authorities widening the search area for Malaysian Airlines MH370 to the southwest of the last known position on the intended flight track, and with the possibility that the flight was hijacked or commanded by a rogue pilot keeping the airplane under control, we wondered just how far the aircraft could go–and how big the potential search area could become.
We started with the fuel required for Kuala Lumpur to Beijing, a 2,700 mile trip, and added a 500mi reserve. Then we subtracted the distance to the last known point of contact on the intended flight path and the same amount for the reported U-turn back to KUL. It's been reported (as noted in our previous post) that military radar tracked the plane to the west coast of Malaysia.
With this new calculation, we estimated the distance remaining for the Boeing 777 and here's what we got, plotting on the Great Circle Mapper: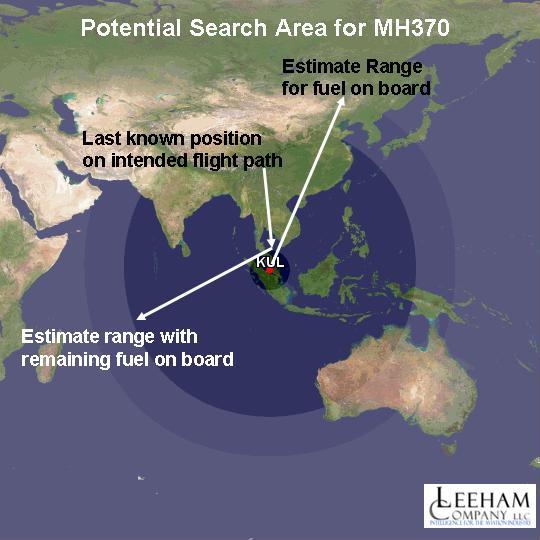 Searchers have their work cut out for them.