A large debris field has been spotted in the search for Malaysian Airlines flight MH370. A satellite from Airbus Defence and Space photographed 122 large and small pieces of something. Searchers are en route to eyeball and recover this to determine if the debris is from the plane.
We plotted the location and created this image to further illustrate the remoteness of the location. This is at the edge of the potential search zone we plotted shortly after the airplane disappeared.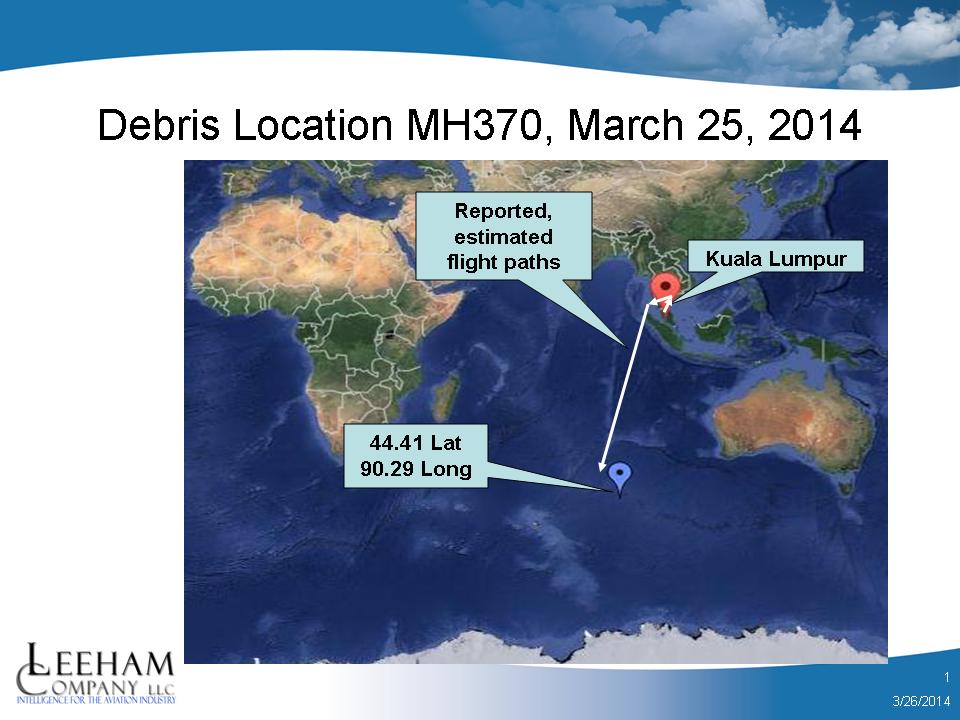 We also added the reported and estimated flight paths, though we were unable on this scale to include the several reported turns within the Strait of Malacca area. There are distinct turns from the intended flight path (and several more within the Strait of Malacca that were reported) which, to us, indicates a pilot-in-command of some kind, rather than a "ghost" airplane.
As we linked yesterday, former pilot John Nance believes a criminal act took illegal command of the airplane and then once on the southward tract put the plane on auto-pilot and then depressurized the airplane, killing all on board. The Boeing 777 then flew south to fuel exhaustion.