The search area for Malaysian Airlines Flight MH370 now encompasses an area the size of Oregon. So we pulled it up on Google Earth and marked the Portland International Airport. You can't see the airport let alone a Boeing 777. This illustrates the task at hand.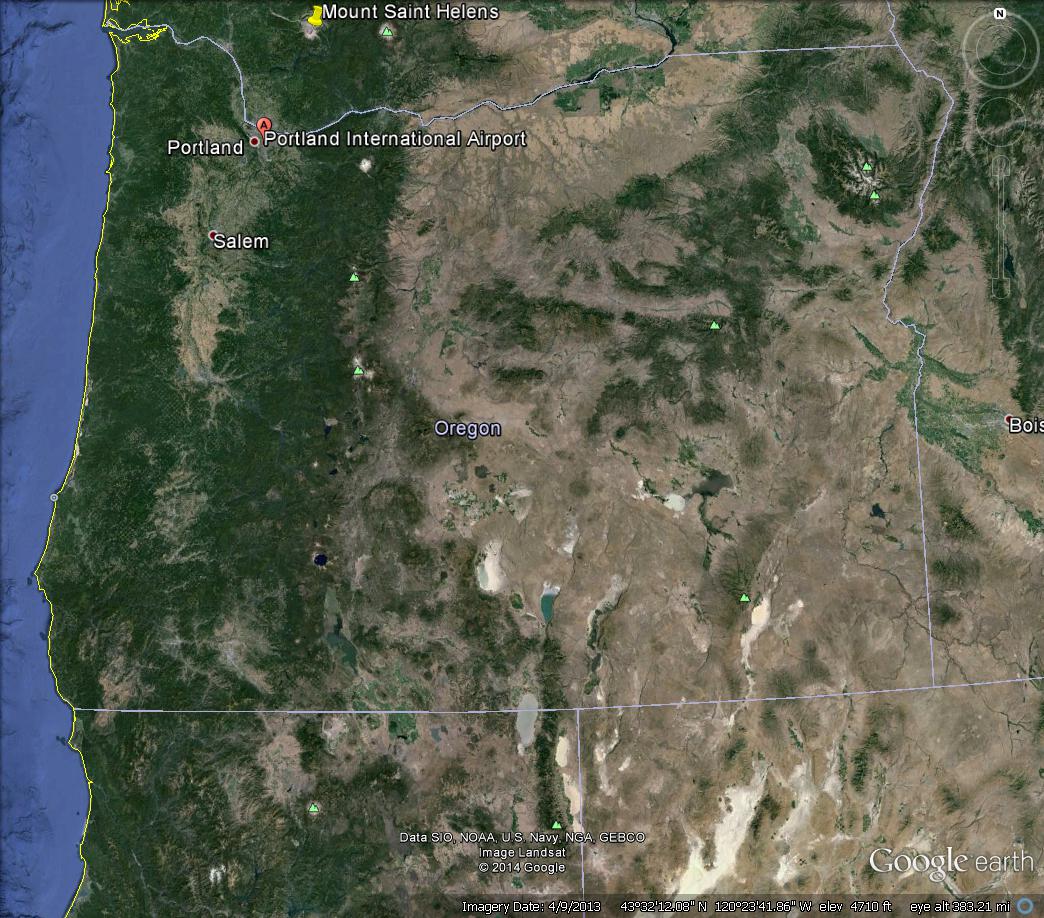 Then we zoomed in on PDX Airport, though we don't know what "altitude" this represents; we're not smart enough to take a measurement of the airplanes (a known size) and extrapolate to compute the altitude–we're sure some of our readers are.
Read the Comment from Andrew about the altitude (and our response).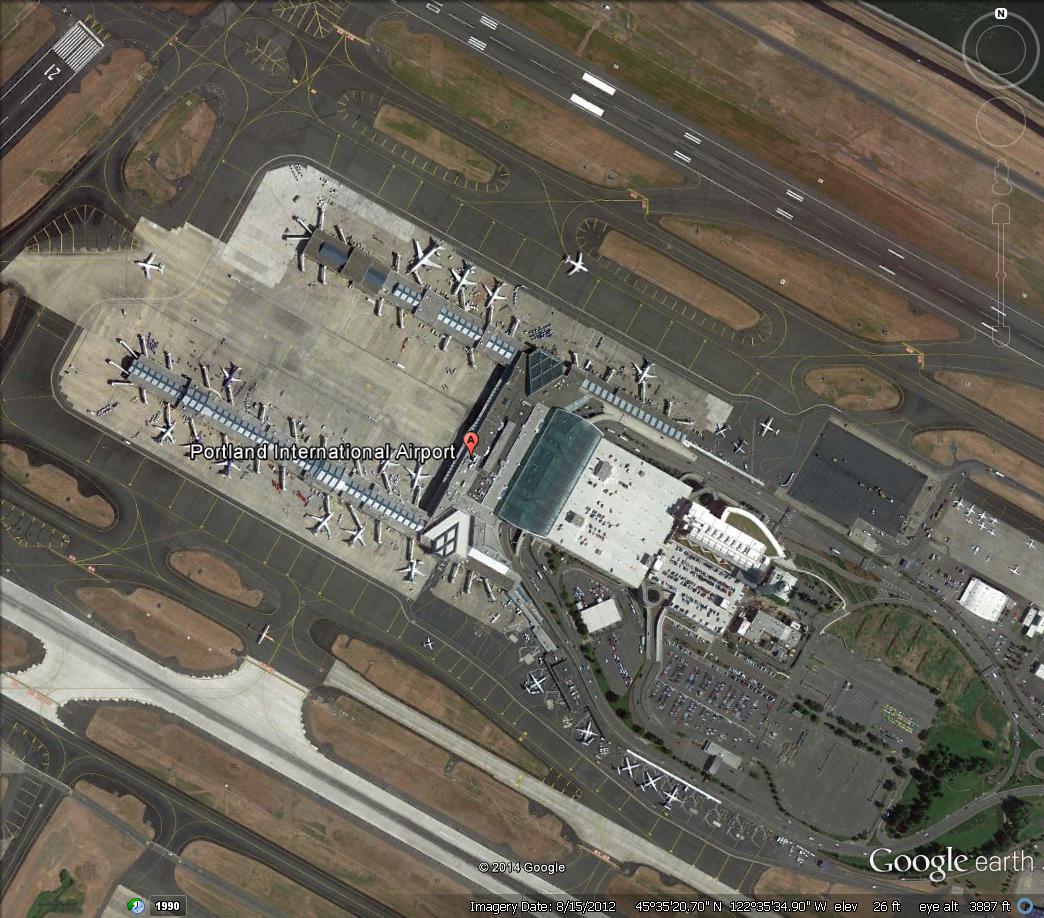 Airplanes, intact, are clearly discernable but cars are mere specks. Baggage carts and ground equipment around airplanes are smaller still.
The we zoomed in closer, from a still-unknown "altitude," (see Reader Comments) and more small objects can be seen–but now imagine if you were looking for debris.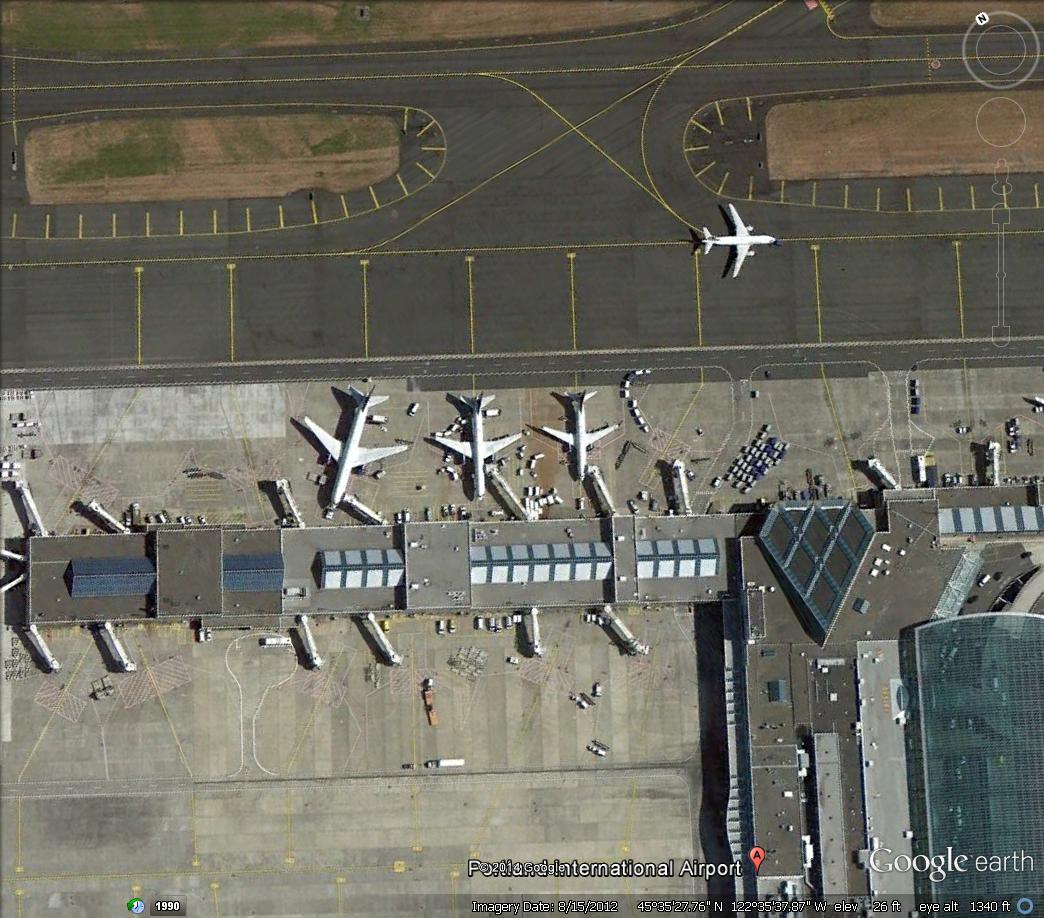 And then finally, a low level "flight" where cars and trucks are clearly visible-but once again, imagine looking for debris such as seat cushions, insulation blankets, life jackets, etc.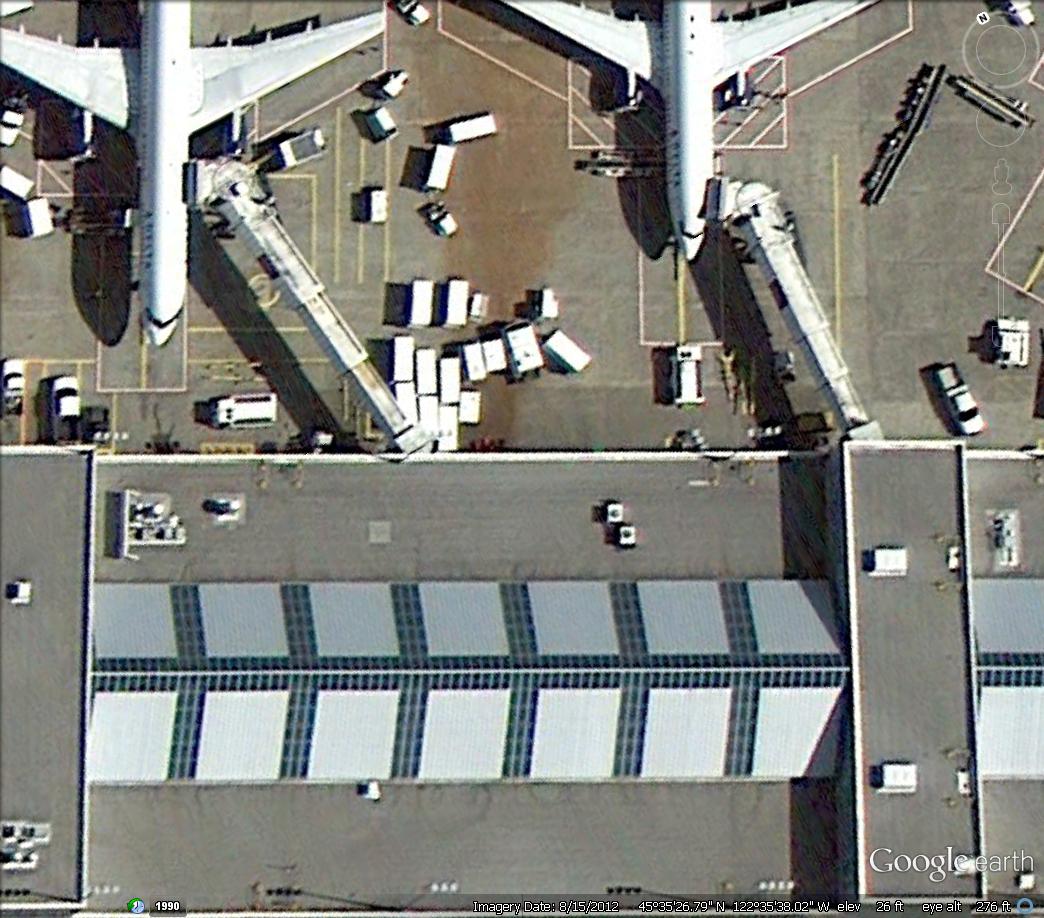 In the bottom photo to the right of the airplane and jet bridge near the building you can see a white truck. Look in the same location in the photo above the bottom picture and the truck is there–but it's almost unrecognizable as a truck.
This gives you an understanding of the enormity of the task.
In our Greg Feith interview, he opined searchers may never find the wreckage. We received a Tweet reply noting that people did find the Titanic. We countered that it only took 73 years to do so.