No butts about it: Flight Global has this story  (free registration required) about the Airbus campaign for an international seat width standard. But while Airbus is touting comfort, it's now promoting five abreast in the center section of its A380 economy section, reducing the 18.5 inch seating to 18 inches. The London Telegraph has this story on seat width and other stuff related to the increasingly crowded cabins.
737 Norway to Houston: No, this isn't a type. The USA Today explains.
Tossing a lawsuit: An Illinois judge tossed the first lawsuit filed in connection with Malaysian Airlines Fight MH370 and threatened sanctions on the law firm that filed it.
And this has become indicative of CNN's breathless, sometimes ridiculous coverage of MH370: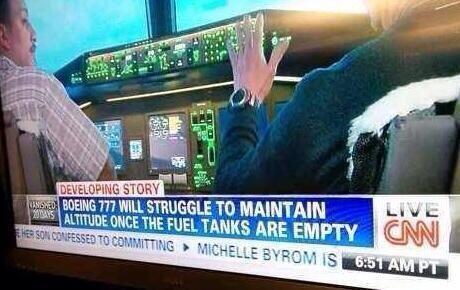 While Greg Feith thinks a probable cause of MH370's disappearance may not be solved, another former NTSB member has a different opinion. John Goglia, however, was a board member, not an investigator, although he was a US Airways accident investigator.