By Bjorn Fehrm
April 05, 2017, ©. Leeham Co: United Aircraft's IRKUT MC-21 passed 90% of the static Ultimate load test end February at the TsAGI test institute in Moscow, reports ATO.RU. But the aircraft failed the 100% test.
The test simulates a load which is 150% higher than the highest load that the aircraft should be subject to in its operational life. The test failure does not stop the aircraft from beginning flight testing, for that the aircraft needs to pass the limit load test (highest load during flight), which it has.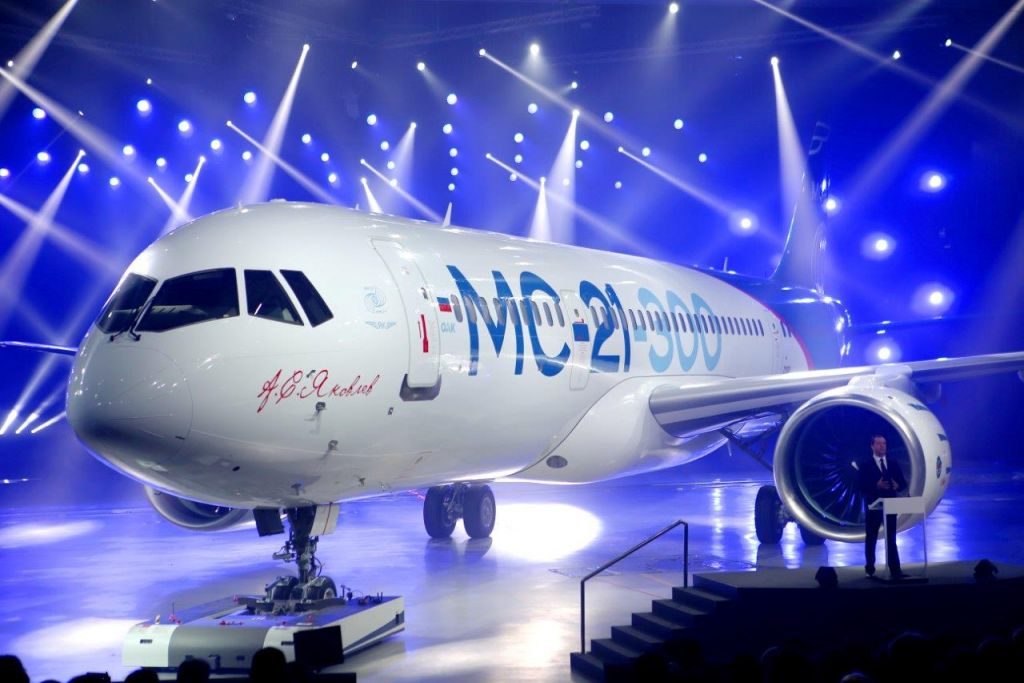 Missing the Ultimate load test for new airliners is nothing unusual. The designers tries to pass this test with the smallest possible margin. Any excess margin will make the aircraft unnecessary heavy.  Other aircraft to have missed the test are Mitsubishi Aircraft's MRJ, Airbus' A380 and Boeing's 787.
According to ATO.RU, who quotes IRKUT, the reinforcements in the wingbox necessitated by the failure will weigh 25kg. It's not clear if the changes will affect the start of test flights. These should have started during April.