By Bjorn Fehrm
May 24, 2017, ©. Leeham Co: Etihad Airways appointed a new interim group CEO and CFO on 8th of May. The strategy of James Hogan, Etihad CEO since 2006, to grow the airline through partner alliances, coupled with minority investments, has hit trouble.
The latecomer to the Gulf carrier's growth party is now set for a strategy review by an incoming CEO.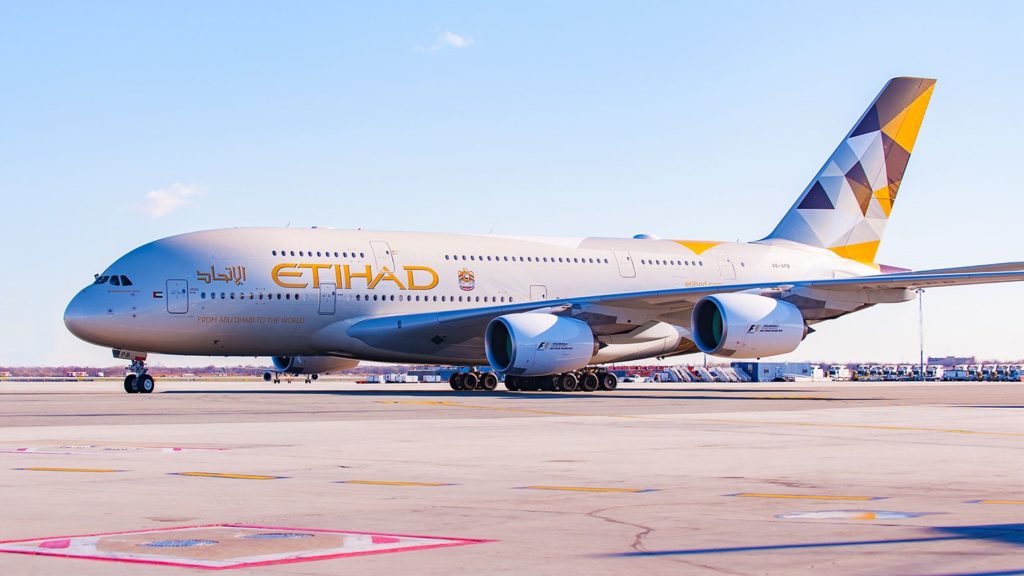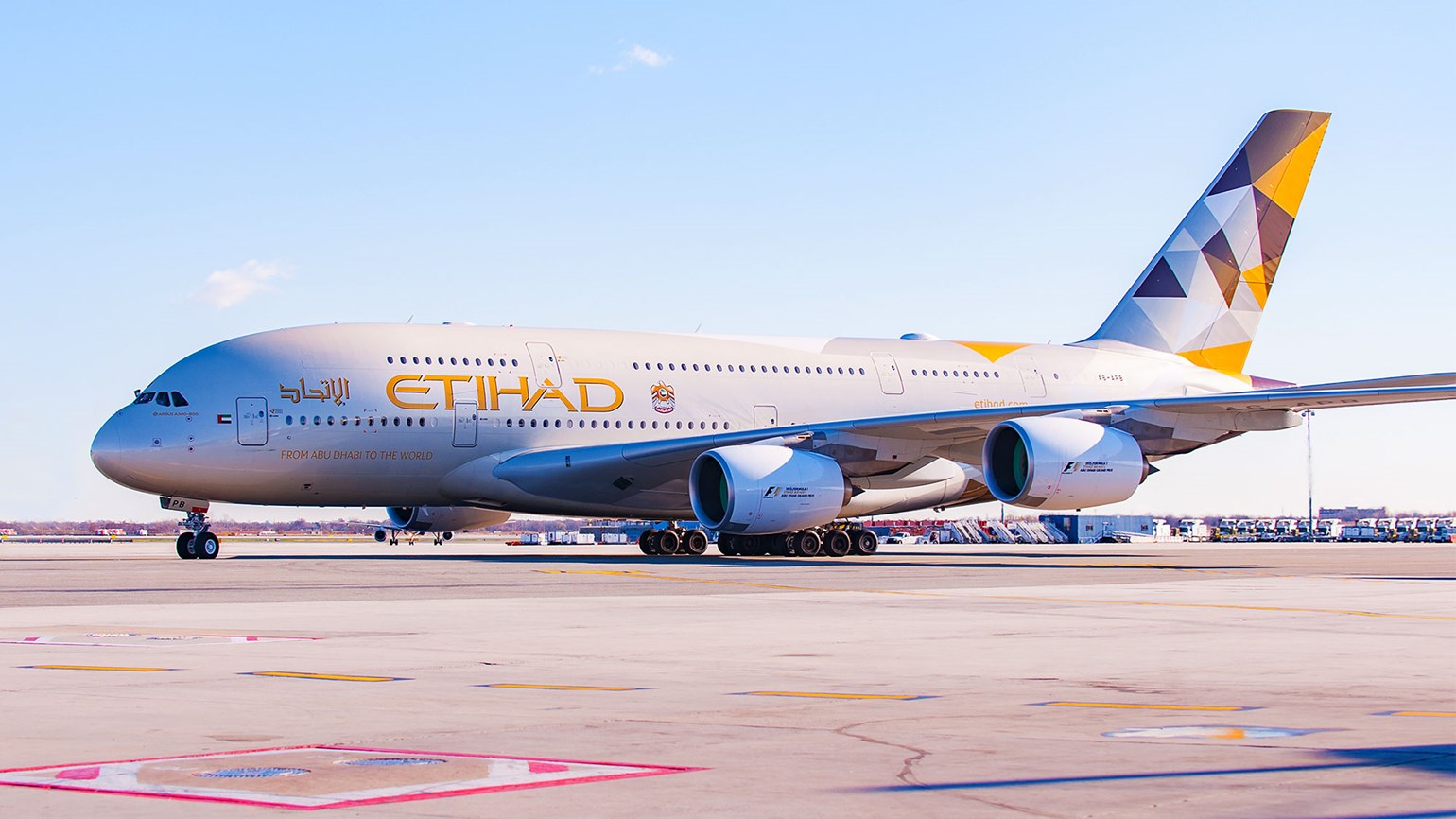 We describe the background to the problems and go through the options for Etihad's future.
The Gulf airlines
To understand Etihad and its rise to one of the three large Gulf carriers, one needs to understand the airline developments in the Gulf region.
It all started with the formation of Gulf Air from Gulf Aviation, a small airline run by British interests in the Persian Gulf region after the war.
Gulf Air was acquired 1973 by Bahrain, Qatar, Abu Dhabi and Oman, each state owning 25% of the airline. The airline should become the joint flag carrier for the four states (Figure 1).
Gulf Air operated with four Lockheed Tristars and nine Boeing 737s when Dubai (not part of Gulf Air owners) formed its flag carrier, Emirates, in 1985.
By 2002, Qatar left Gulf Air after having created its own flag carrier, Qatar Airways, 1993.
Gulf Air gradually lost ground to fast growing Emirates and Qatar Airways. James Hogan (ex. Ansett Airlines, British Midlands) was recruited 2002 to turn Gulf Air around. The restructuring plan led to a profitable Gulf Air two years later.
By 2003, it was time for Abu Dhabi to leave Gulf Air and form its own flag carrier, Etihad Airways. Hogan joined Etihad in September 2006 as new CEO. 
Etihad Airways
Etihad wanted to replicate the strategy of Emirates and Qatar Airways. The airline, with its hub in Abu Dhabi International Airport, should use its geographical location to connect West and East with international transfer traffic. The passenger amenities and service should be top class. In 2016, Etihad reached the Five Star Skytrax rating, the same as Qatar Airways and a few other select Far East airlines.
The problem was that Etihad was late to the party, nine years later than Qatar and 18 after Emirates. When Etihad passed 1m passengers (2005), Qatar Airways was passing 8m and Emirates 15m.
Building an international carrier takes time. For each country and destination, bilateral agreements have to be negotiated. A faster way is to agree code-share partnerships with the target countries' carriers. But who want to have Etihad take over their international traffic?
The state of Abu Dhabi had money to invest from its oil revenues. Hogan sought out airlines that needed investment. He got access to:
the German market by buying 29% of the shares of Air Berlin;
Italian market by buying 49% of Alitalia;
Indian market with 24% investment in Jet Airways;
Australian market with a 20% share in Virgin Australia;
Serbian market with 49% share of Air Serbia;
The Swiss market via 33% of Darwin airlines (now Etihad regional); and
Seychelles with 40% of Air Seychelles.
These airlines formed Etihad Equity Partners with booking consolidated under one network, Figure 2. During 2016, these partners brought 5.5m passengers to the Abu Dhabi International hub.
The bootstrapping worked. By 2016 the global network contained 600 destinations, Figure 3.
The airline's fleet then consisted of 119 aircraft. By April 2017 it had grown to 122 aircraft, Figure 4.
Operational performance
Etihad is a non-listed company. It's 100% owned by the state of Abu Dhabi. Therefore, operational and economic data is a bit sparse. Figure 5 shows the development of key figures from 2003 to 2016.
The economic performance for the airline (really, Etihad Group for later years, which include leisure activities) for 2016 is still not official at May 23. In previous years, this data was released in April.
The reason is that things turned south during 2016. In December 2016, the airline announced that it would cut jobs to reduce costs due to "challenging economic conditions."
At the root of the problems lies the strategy of investing in weak airlines in exchange for market access. Hogan offered the airlines cash and experienced management. It worked for Jet Airways (India), but not for Alitalia, Air Berlin and Virgin Australia.
Alliance problems
The low price of fuel makes 2015 and 2016 profitable years for airlines. International terrorism curbed the increase in travel a bit in 2016. This was felt by the Gulf carriers. But Etihad's real problems lie elsewhere. Several of its Equity Alliance partners have grave problems.
Alitalia received around $1bn of investments from Etihad over the years. The airline has lost $3bn despite several turn around plans. Low cost carriers Ryanair and easyJet have taken over the Italian market. As Etihad and other shareholders refused to inject more funds, after the airline unions rejected a $2bn restructuring plan in March, Alitalia filed for bankruptcy proceedings the second of this month. The airline's administrators wants to sell the airline, but there are no buyers.
Etihad also invested beyond share capital in Air Berlin. The total investment to date is over $2bn. Once again, the airline has lost around $3bn in recent years. Air Berlin is squeezed between Lufthansa and low cost carriers. Etihad still support Air Berlin in its efforts to become profitable. This is said to cost Etihad another $400m this year.
New management
On 8th of May, Etihad's board announced that the group CEO Hogan and the CFO, James Rigney, were replaced with interim managers. Both managers will leave Etihad by 1st of July. After some $4bn of building the Equity Partner network and no end in sight of money outflow, the board want's someone else to look at the problem. The low oil price is also hitting the Abu Dhabi state purse.
It will now be for the incoming CEO to review the present strategy and decide if the Equity Partner network shall continue. The options are:
Stay with the concept. Italy is in all probability a lost case, but Germany could be saved. Question is, where will the bill stop? And will Virgin Australia throw curved balls? With a loss increasing to $170m for 2016 from $70m, it's not out of the woods.
Or should the Equity network be left to crumble? Those that can fix their problems stay and those that can't will be dropped. Etihad group goes for slower growth and full control of its destiny and money?
The new CEO is expected within short. For him and the board to decide.