By Bjorn Fehrm
August 09, 2017, © Leeham Co.: Bombardier (BBD) CSeries has done its first revenue flight to London City Airport. It was a scheduled Swiss International Airlines (SWISS) flight from Zurich that landed on the airport yesterday.
With the CSeries operational from London City, the route network that can be flown from the downtown airport changes significantly. Europe out to Moscow or Las Palmas is accessible and an all business class CS100 could fly direct to New York.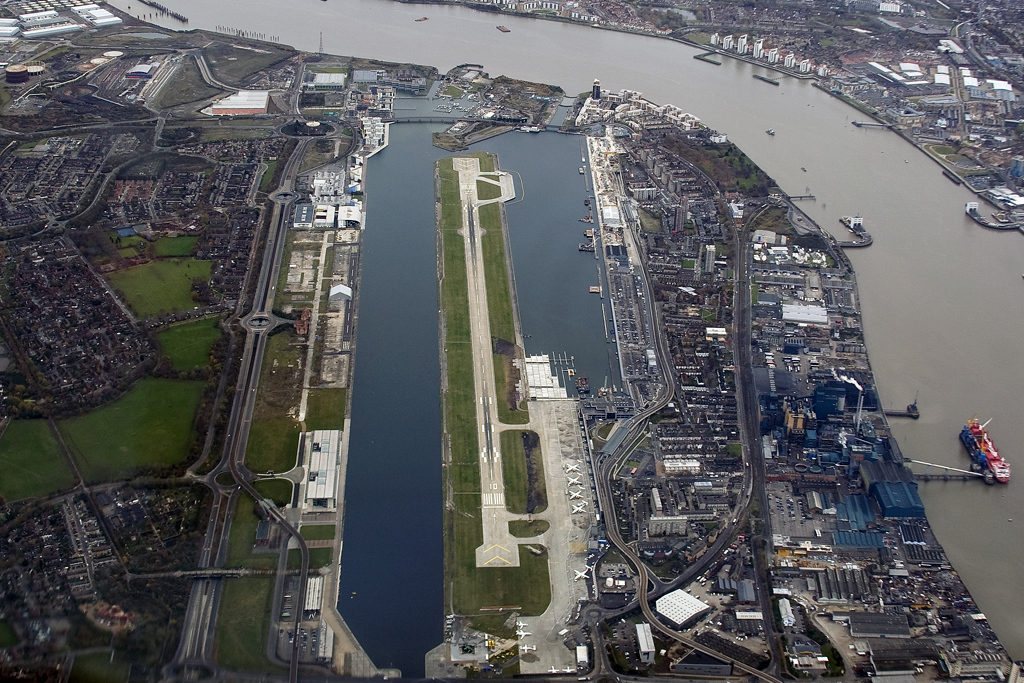 CSeries is a game changer for London City Airport
"The inaugural commercial flight of the Bombardier C Series by SWISS is a landmark moment for London City Airport, and the culmination of five years preparation to bring this next generation aircraft into operation," says Richard Hill, Chief Commercial Officer at London City Airport.
"The introduction of the CSeries is an important part of London City's growth plans. As one of the quietest and most fuel efficient commercial jets in its class, and thanks to its longer range, we can also unlock opportunities for new routes, including the possibility of non-stop services to the east coast of USA, Russia, the Gulf and Middle East," says Hill.
CS100 routes from London City
The CS100 more than doubles the range of the airliners presently flying from London City airport, Figure 1.
The figure shows the range for the CS100 compared with the aircraft it replaces at SWISS, the BAe 146. Embraer's E-190 is also certified for London City operations. It has about the same range as the BAe 146 when taking off from the short runway.
The CS100 has a range of over 2,000nm, when operating with a filled 125 seat cabin like the SWISS CS100 that just landed on the airport. This opens routes to Moscow, Athens and Las Palmas from downtown London.
With an all business class aircraft with 44 seats, New York can be reached with a direct flight by the CS100. The flight back from New York will go direct as well.
London City Airport in perspective
Figure 2 gives some traffic data for London City airport and describes the special approach needed to avoid the high buildings in the airport's vicinity.
The airport offers a very convenient commute compared to London's Heathrow, Gatwick, Stansted or Luton airports. Instead of an hour commute or more, the Docklands Light Railway will take passengers from London City underground stations to the airport in 10 minutes.
What does the CS100 mean to London City?
The CSeries is the first aircraft flying to/from London City with very high bypass engines (the Pratt & Whitney PW1500G). The result is a noise footprint which is one half of the present airliners flying on the airport, Figure 3.
With a lower noise load on the surroundings, the operations from London City can increase, taking advantage of the increases route networks possible with a modern long-range aircraft like the CS100.