By Bjorn Fehrm 
May 23, 2018, ©. Leeham Co: Jet Airways is India's second-largest airline after IndiGo and India's largest Full-Service carrier, transporting 4 million passengers more than AIr India during 2017.
After years of ups and downs, the carrier has re-established growth and profitability over the last year's operation.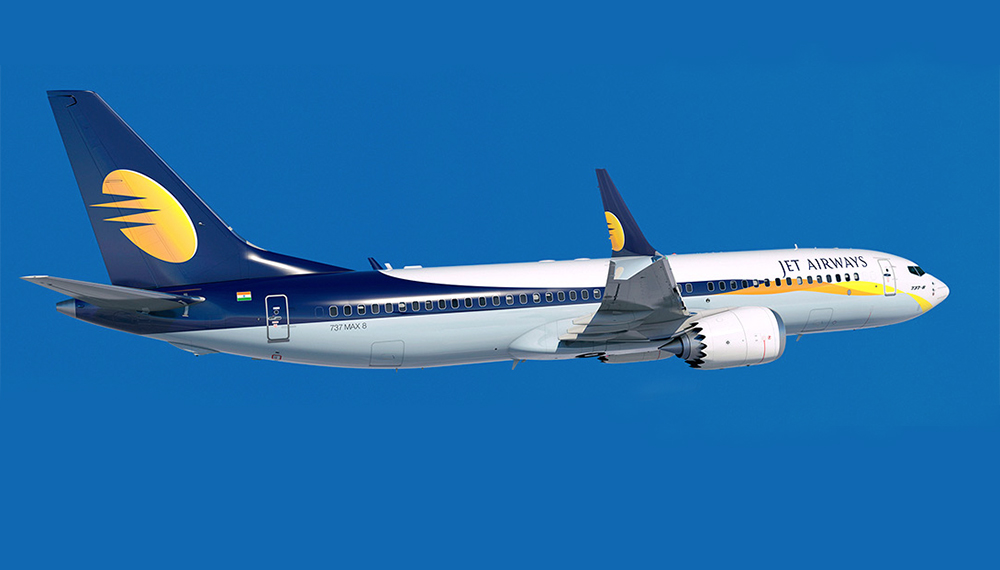 Jet Airways' operations
The airline was formed by businessman Naresh Goyal in 1991 as an outgrowth of his travel agency activities. In 1993, Jet Airways started air taxi operations and by 1995 it was granted scheduled airline status.
Middle Eastern airlines invested from the start in Jet Airways because of the large Indian market, with Gulf Air and Kuwait Airways owning 20% each of Jet Airways, with Goyal holding the remaining shares.
By 1997, foreign ownership of Indian airlines was outlawed and Goyal bought out his partners. The first International route was opened in 2004, the same year as the company went public, with Goyal keeping 51% of the shares.
By then, Jet Airways' market share of Indian Domestic and International traffic had passed 20%, making it the largest carrier after Air India and Indian airlines. With the demise of Kingfisher, Jet Airways was the domestic market leader in India from 2009 with a 28% market share, Figure 1.
The phenomenal growth of the LCC IndiGo demoted Jet Airways to number two in the domestic market from 2013. Jet Airways is today shadowing Air India for the International market, with a 39% share compared with Air India's 43%.
Jet Airways have started LCCs on two occasions, in 2008 when the acquired Air Sahara was renamed JetLite, and in 2009, when the new LCC Jet Konnect gradually absorbed JetLite, to take the fight to the other Indian LCCs.
A fare war with IndiGo and SpiceJet was the result and after Jet Konnect made large losses for 2012 and 2013, it was phased out in 2014. Jet Airways refocused on its full-service offering, a move which gradually returned Jet Airways to profitability, Figure 2.
Jet Airways' traffic growth in Figure 2 shall be compared with the Indian market's growth in Figure 3.
Jet Airways today serve 45 Indian and 20 International destinations, with 300 departures per day. The International network is focused on Asia, Figure 4. In addition, there are routes to London and Amsterdam with further connections to New York and Toronto.
Fleet
The fleet's development is shown in figure 5.
Jet Airways placed orders for 75 Boeing 737 MAX in 2015 and a further 75 in April. Deliveries of MAX 8 will start later this year.
The airline also has an order for 10 787-9s from 2006 but has pushed the delivery out as it has re-assimilated the 10 777-300ERs previously leased to Etihad and Turkish Airlines. The 787-9 are now scheduled for 2019 first deliveries.