By Bjorn Fehrm
July 18, 2018, © Leeham News.: United Technologies (UTC) Chairman and CEO Greg Hays said in a Farnborough presentation: "UTC's focus is a digital lifecycle for all its products."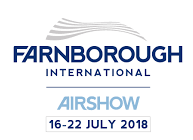 "We need to get a digital uninterrupted chain from the idea over development to production and then for the after-sales service. This is the only way we can achieve the increases in development and production efficiency expected of us going forward," said Hays.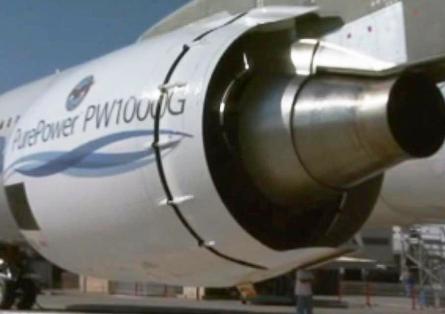 Producing more engines is all about the digital integration of the supply chain
"A good example of this digitalization is our increase in production rate and predictability of timely delivery of our Pratt & Whitney (PW) GTF engines to Airbus, Embraer and eventually Mitsubishi," says Pratt & Whitney President Bob Leduc.
"Airbus wants a rate of 60 A320neo aircraft per month with a surge to 63 for next year. We have the technical problems behind us. Now it's all about the supply chain. It decides if we are to reach and sustain these production rates. It's a matter of how our suppliers can cope with the investments needed and how they can be digitally integrated into the PW production chain," said Leduc.
"When yesterday we knew a part for the engines shipped late from a supplier, it was too late to do anything about it. Today I can see on a daily basis if a part starts its journey at the supplier late. Now we can proactively do something about it. Next step is we can follow the part all the time. The digital integration of the supply chain gives us another level of control and reaction ability," said Leduc. "The way there goes over digitalization of all our steps in research, development, production and supplier integration. After customer delivery, we can also monitor how the products perform in the field and react fast to any issues."
New "Skunk Works" unit helps with digitalization
To increase the pace of the digitalization and to develop new products faster, new development and production methods will be developed in the new United Technologies Advanced Products group, UTAP.
This "Skunkworks" like organization is set up by new CTO Paul Eremenko (ex. Airbus). UTAP will use new methods and technologies like additive manufacturing to speed up product innovation and development. After successful creation of demonstrators, the results will be integrated back into the product divisions.