Subscriptions Required
By Bryan Corliss
Jan. 28, 2019, © Leeham News: You might have missed it over the holidays, but something happened about the time you polished off the last of your Thanksgiving leftovers that just might have changed the balance of power between the major players in our industry.
That something was the closing of the merger between United Technologies Corp. and Rockwell Collins.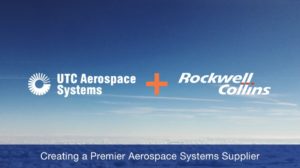 The deal, which formally closed on Nov. 26, created a new super-supplier that rivals Boeing's Commercial Airplane division in size, outstrips it in terms of profitability and has the potential to upset the multi-tiered supply chain pyramid the industry has grown used to over the past few decades.