Subscription Required
Introduction
June 25, 2018, © Leeham News: Little in the way of excitement is expected at the Farnborough Air Show next month.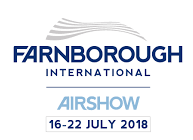 There won't be any launch of the oft-talked about Boeing New Midmarket Aircraft (NMA, aka 797).
Airbus continues to be coy about its response to the NMA. Studies about an A321neo Plus or Plus-Plus have been talked about almost as long as Boeing has been discussing the NMA. More recently, now there's talk of an A321 XLR.
Summary
Expectations for incremental airplane orders at the show should be low.
No NMA program launch.
Doubtful if Airbus launches A321neo enhancements.
Airbus-C Series makes its debut—but to what end?
Mitsubishi to showcase MRJ.
Bombardier renews emphasis on Q400, CRJ.
Embraer looks for order boost.