Subscriptions Required
By Bryan Corliss
Jan. 28, 2019, © Leeham News: You might have missed it over the holidays, but something happened about the time you polished off the last of your Thanksgiving leftovers that just might have changed the balance of power between the major players in our industry.
That something was the closing of the merger between United Technologies Corp. and Rockwell Collins.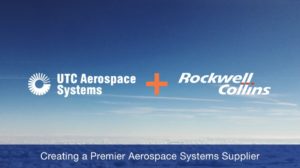 The deal, which formally closed on Nov. 26, created a new super-supplier that rivals Boeing's Commercial Airplane division in size, outstrips it in terms of profitability and has the potential to upset the multi-tiered supply chain pyramid the industry has grown used to over the past few decades.
$30bn deal
The $30bn deal – which UTC paid for with an offer that was two-thirds cash and one-third stock – created a $67bn "super supplier" called Collins Aerospace, which can supply OEMs with everything from thrust reverses to economy class cabin seats, not to mention a whole lot of avionics. It's partnered under the UTC corporate umbrella with engine-builder Pratt & Whitney, creating a behemoth that provides everything but aerostructures – the tubes and wings.
The deal is the logical response to recent trends in our industry.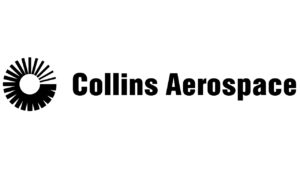 The OEMs (Boeing in particular, but also Airbus) are putting a heavy squeeze on the Tier 1 suppliers,  demanding ever-increasing discounts in return for guarantees of work on high-volume programs like the 737 and 777. In recent years, Boeing also has made a play to capture a piece of the profitable spares market.
This leaves the suppliers with three options: get bigger, get better or get out.
UTC and Rockwell chose the first option.
Trend toward super-suppliers
One big advantage of getting bigger comes for a suppler when they're in the market for raw materials. A $30bn company is somewhat immune from spot fluctuations in the volatile raw materials market; a $67bn company is even more so.
In addition, a larger supplier is better able to meet the demanding production pace of Boeing and Airbus's single-aisle offerings, and it has more ability to compete in the after-market space, bidding on retrofit and spares supplies contracts with their airlines.
Of course, Collins Aerospace isn't the only new super-supplier to emerge as a result of this trend.
Precision Castparts, for example, was on an M&A spree before it was acquired by Warren Buffett's Berkshire Hathaway. Last year's merger of two French-based companies, Safran and Zodiac, created a European super-supplier with tentacles in the Pacific Northwest, where Zodiac had absorbed at least a half-dozen Tier 2 and 3 suppliers in recent years. And industry watchers think that major aero structures players are likely to seek consolidation.
But what makes the case of Collins particularly compelling is the size of the merger: UTC already had acquired Goodrich and Hamilton Sunstrand before announcing the deal with Rockwell Collins; and Rockwell Collins, for its part, had barely closed its merger with B/E Aerospace before committing to the UTC tie-up.
Bigger than Boeing Commercial Airplanes
When you combine the pre-merger companies and their financials, you're looking at an aerospace supplier with more employees than Boeing Commercial Airplanes and bigger profits than BCA as well ($6.15bn in their most-recently reported fiscal years, compared to $5.4bn for BCA).
Granted, these aren't apples-to-apples comparisons (Rockwell Collins had a non-calendar-year financial year, and UTC had to divest one unit to meet conditions set by regulators for the merger). But the numbers are indicative of this: We're looking at the kind of Tier One supplier with the size and muscle to dictate terms to those further down the chain – and sometimes, maybe, to the duopoly at the top.
Collins Aerospace will have a huge presence in avionics on almost all of the industry's highest-profile programs. It's providing:
The core avionics network on the 787
Displays on the 737 MAX, 777X and 787
Flight decks for the Airbus A220 (nee Bombardier C Series)
The common data network on the A350
And, let's not forget, Pratt & Whitney powers about a quarter of the world's commercial airliners. It is on the A320neo and the A220, along with Embraer's new E2 series regional jets and the still-in-progress Mitsubishi Regional Jet. (The company also supplies the engines for the U.S. Air Force's F-35.)
Super-supplier's super computer
At Farnborough last summer, UTC announced some new initiatives as well, with the flashiest being a next generation Vehicle Management Computer that it says will have 20 times the computing power of today's flight control computers, enabled by three dissimilar multi-core processors.
Executives said they expect to announce the launch customer for the computer this year, with EIS set for 2022.
There are also plans for a physical plant expansion. The company in December announced plans for a leased 140,000 square foot facility in North Jacksonville (FL), where it will fabricate polyurethane-based components. (A note to those  in Washington state: Collins is asking for $1.6m in state and local tax incentives; about a third of those incentives would be conditioned upon Collins meeting specific job-creation targets. Tell your Legislator.)
If all that weren't enough, according to statements by senior executives, the new UTC/Collins Aerospace senior management team also is looking for $500m in cost savings through "synergies" in the next four years.
Spin-offs
UTC announced plans to spin off two of its non-aerospace legacy companies (Otis elevators and Carrier heating and cooling systems) by 2020. That's enough to keep any C-suite busy, and it won't be a shock if some of these projects slide to the right on the timeline a bit.
But after 2020, with cash on hand from the Otis and Carrier spin-offs, as well as savings through efficiencies, it will be interesting to see in what directions that Collins Aerospace and Pratt & Whitney will take off.