By Judson Rollins
March 13, 2019, © Leeham News: The traveling public's faith in Boeing – and that of regulators in dozens of countries – has clearly taken a beating.
The 737 MAX has now been grounded or banned in nearly every jurisdiction in which it was operating just a few days ago.
Sunday's tragic accident in Ethiopia bears an uncanny resemblance to the circumstances of the October crash of Lion Air 610, a fact which Boeing has tried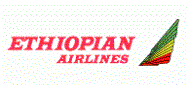 to downplay by arguing that both accidents are still under investigation. The earlier accident is widely believed to have been caused by repeated nose-down trim responses driven by the MAX's Maneuvering Characteristics Augmentation System (MCAS), which in turn may have been influenced by inputs from a faulty angle-of-attack (AOA) sensor.
Passenger avoidance, pilot concerns
Prior to Wednesday's belated decision by the White House and FAA to ground the MAX, social media was inundated with passengers asking airlines to move them off flights scheduled to be operated by the model. A Dallas Morning News review of pilot filings to a NASA safety reporting system revealed that pilots have been complaining for months about MAX handling issues believed to have brought down the ill-fated Lion Air flight.
One pilot wrote, "Now we know the systems employed are error-prone – even if the pilots aren't sure what those systems are, what redundancies are in place and failure modes. I am left to wonder: what else don't I know?"
Reports of a phone call between Boeing CEO Dennis Muilenberg and US President Donald Trump reportedly imploring the latter not to allow the FAA to ground the MAX provides additional reason for doubt. To wit, why lobby the White House to override the FAA if the technical evidence is clearly on Boeing's side? This flies in the face of any Boeing public statements about putting safety first.
Gravity of the situation
Boeing's own announcements have also shown an appalling ignorance to the gravity of the situation. A Monday release touted a MAX software update that would "make a safe airplane even safer" – which is more than slightly uncomfortable when set alongside the fact that more than 150 people just died in an accident involving that same airplane.
Boeing has long been known for a secretive, buttoned-up culture that rarely admits bad news. After the 1994 crash of USAir 427, Boeing repeatedly and publicly insisted the accident was caused by a pilot's poor response to wake turbulence. It relented only when the National Transportation Safety Board requested flight data directly from 737 and 747 operators proving that uncommanded rudder reversal was the likely cause.
A more recent example was the 2007 rollout of a "fake" production 787 with plywood wing panels and doors, no cockpit, and no interior bulkheads. Boeing also repeatedly downplayed production and certification delays to the 787 program. The company's apparent PR approach of "move along, nothing to see here" has become so de rigueur that its denials have come to feel more like implicit confessions.
Following the Lion Air accident, Boeing essentially blamed the pilots – causing the CEO of the airline to threaten to cancel orders for more than 150 MAXes.
A better way: Johnson & Johnson's response to Tylenol poisoning
For an example of how to manage a full-blown crisis of confidence, Boeing would do well to look at how US consumer giant Johnson & Johnson managed a 1982 scandal involving its market-leading Tylenol painkiller. Seven people in Chicago were reported dead after taking Tylenol capsules. Police eventually discovered that the victims died from cyanide poisoning. The suspect – who has never been identified – removed Tylenol bottles from store shelves, injected them with cyanide, and returned them to the shelves.
In a concerted effort to reassure the public, Johnson & Johnson distributed warnings to hospitals and distributors and halted Tylenol production and advertising. In October 1982, it issued a nationwide recall of Tylenol products, costing the company more than US $100M ($273M in 2019 dollars). They also halted all advertisement for the product, and even issued national warnings urging the public not to take Tylenol.
Remaking the product
When Tylenol was brought back to market, each bottle came with triple-seal tamper-resistant packaging. Johnson & Johnson also began to promote the purchase of caplets, which are more resistant to tampering. The company tasked more than 2,000 sales representatives with delivering presentations to the medical community to restore confidence in Tylenol products.
Before the cyanide scandal, Tylenol accounted for 37% of US painkiller sales. Within the first 12 months, that market share had fallen to just 7%. Marketers predicted that the Tylenol brand, which accounted for 17% of J&J's net income in 1981, would never recover from the sabotage. However, by 1983 it had recovered to a 30% share.
Although Johnson & Johnson management knew the company was not responsible for the tampering of the product, they assumed responsibility by putting public safety first and recalling all affected products from the market. Herein lies an essential lesson for Boeing: When your reputation depends on safety, it does not matter what has been proven or who is at fault. What matters is that you are seen taking the lead to protect the safety of the public – at all costs.
Radical transparency is essential to restore the 737 MAX's reputation
Now that the decision of whether to ground the airplane has been taken out of Boeing's hands, it is time for management to put a full-scale effort into restoring trust in the company's products and approach to safety issues.
The top priority should be full public disclosure of all known problems with MCAS and AOA sensors to regulators, operators, pilots … and yes, even the traveling public. Ninety-nine percent of travelers will not understand (or even care) how MCAS works, but just seeing Boeing offer full disclosure of what it knows and how it intends to implement potential fixes will go a long way. The goal must be to restore the public's confidence that Boeing is solely focused on identifying and addressing any technical issues – not avoiding bad publicity or maintaining its stock price.
Whether Boeing management likes it or not, perception is reality. Any public perception of a less-than-honest approach to safety will have implications on operators' fleet selections for years to come. Even in a world where Boeing is one of only two choices for most commercial aircraft purchases, the buyers of those aircraft (airlines) know they must offer a product to their end customers (passengers) that the latter instinctively know to be safe and reliable.
The public's confidence in Boeing has already been severely shaken, and damage to the company's brand will only grow every day it continues to deny the existence of a problem it cannot disprove.
Judson Rollins formerly worked at Air New Zealand, Boeing, Continental Airlines, and Eos Airlines. He currently is a senior consultant for Leeham Co., a contributor to Leeham News and managing partner of Propel Revenue Solutions, a pricing and revenue management consultancy.