By Vincent Valery
June 24, 2019, © Leeham News: The A321XLR launch and IAG's 737MAX order gathered most of the attention during the 2019 Paris Air Show.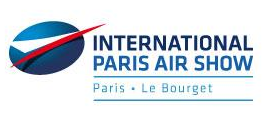 Nevertheless, other significant orders were placed by airlines and lessors.
Airbus
After the A220 Maximum Takeoff Weight hike, Airbus secured a firm order for five more A220-100s from Delta Air Lines. The carrier will become the first operator of the higher MTOW variant. JetBlue Airways placed a firm order for another 10 A220-300s.
Airbus also secured a letter of intent from Air Lease Corp (ALC) for 50 airframes of the -300 Variant. It is the first major lessor order for the former Bombardier aircraft in many years, showing greater confidence in its prospects. Nordic Aviation capital also signed a memorandum of understanding for 20 A220-300s.
With an order for eight A330-900neos, along with six on lease from ALC and six options, Virgin Atlantic Airways will become the first airline to operate both the Dreamliner and A330neo.
The carrier's largest shareholder, Delta Air Lines, likely had a major influence in the decision. The A330-900neos will replace the A330-200s and A330-300s currently on lease. Their main usage will be leisure routes to the Caribbean and USA. Virgin Atlantic might also take advantage of the common pilot rating with the A350-1000 to facilitate crew rotations on destinations with multiple daily flights such as London Heathrow to New York JFK.
Cebu Pacific Air signed a memorandum of understanding for 16 A330-900neos. The cabin configuration will be all economy with 460 seats, 20 more than in Lion Air's A330-300. The carrier targets unit costs as low as possible in the price sensitive Philippines market. Airbus hasn't published the payload-range diagram for the A330-900neo yet, but the aircraft should be able to fly missions up to 10-11 hours in such configuration.
Boeing
Korean Air Lines placed a follow up order for 10 787-9s, as well as 20 787-10s (10 directly with Boeing and 10 from ALC). Those aircraft will most likely replace aging 777-300s, 777-200ERs, A330s as well as two 747-400s. Twenty-three airframes in total among those types were delivered in 2000 or before.
The 787-10 will most likely be used on high density passenger and cargo intra-Asia routes. The 787-9 will feature on some intra-Asia routes but mostly expand the carrier's long-haul network further after the joint venture agreement with Delta Air Lines.
A need for fleet rationalization led the carrier to place a follow up 787 order rather than going for the A350. Korean Air feels it has enough recent large capacity aircraft (10 A380s, 10 747-8s and 25 777-300ERs) to pass on the 777X or A350-1000 for now.
Boeing managed to secure 12 more 777 Classic orders: a firm order for five 777Fs from Qatar Airways, a letter of intent for six 777Fs from China Airlines and a letter of intent for one 777-200LR from Turkmenistan Airlines. Given the GE9X issues that will likely delay the 777X entry into service, these orders will be of great help to Boeing to fill the production gap between the Classic and X.
Embraer
The Embraer E2 program got a major shot in the arm with the order for 15 E195-E2s from KLM for its Cityhopper subsidiary. This includes a letter of intent for 20 more airframes. The E195 E2 has enough range to fly across continental Europe from Amsterdam.
Binter, a Spanish carrier, also firmed an order for two E195-E2s.
The US Scope Clause-compliant E175-E1 also received two orders: 20 from United Airlines (with 19 options) and two from Fuji Dream Airlines. The Chicago-based carrier continues its strategy of aggressively expanding its regional network from its continental hubs.
Mitsubishi
Mitsubishi's M100 SpaceJet secured a tentative launch customer, with a memorandum of understanding for 15 airframes from an unidentified North American customer. Deliveries would start in 2024.
ATR
ATR managed to gather numerous orders during the air show, including for its new ATR42-600 variant optimized for short runways.
Nordic Aviation Capital signed a letter of intent for 35 ATR72-600s. The order also includes 35 options and 35 purchase rights.
An undisclosed customer ordered 22 ATR72-600s. The 18 orders for the ATR42-600 are from Elix Aviation Capital (10), Air Tahiti Nui (2), Easyfly (1) and an undisclosed customer (5).
ATR and the Airbus A220 are probably the two programs that gathered the most orders compared to pre-Paris Air Show expectations. No Airbus A350 or the Boeing 777X orders were announced during the show. Thai International Airways might publicly announce a major widebody order later this year, pending government approval.