Lower interest rates, a tailwind for new orders
Subscription Required
By Vincent Valery
Introduction
Sep. 16, 2019, © Leeham News: 
Over the last few weeks,
LNA 
outlined significant production gaps from 2022 onwards for the major widebody programs at Airbus and Boeing. The OEMs expect airlines to place large fleet renewal orders to fill those. Aircraft deliveries need to be financed one way or another. Access to affordable financing is crucial for airlines and lessors to make good on their orders. Interest rates in the world's major currencies hit an all-time low a few weeks ago. The 30-year US Treasury yield dipped below 2%, while the 10Y German Bund was at -70 basis points. Corporations duly took advantage of the lower rates to issue record amounts of debt in US dollars during the first week of September. United Airlines and Bank of China Aviation were among them. We will analyze how lower interest rates could benefit the aviation industry.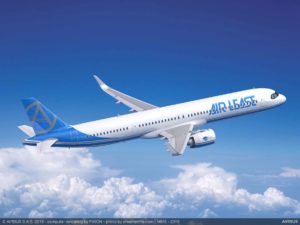 Summary
Varying interest rate exposure for airlines and lessors.
Level of access to capital markets among airlines.
Hurdles to capitalize on low interest rates.
Unlikely beneficiaries if low rates persist in the near future.
Boosting new widebody order prospects.
To read the rest of the article Login or Subscribe today.