The Struggling European Regional Airlines
This is the third in a series of articles on the struggling low cost and leisure carriers in Europe.
Subscription Required
By Vincent Valery
Introduction       
Sep. 23, 2019, © Leeham News: Numerous European regional airlines are struggling financially.
FlyBe was sold earlier this year for a symbolic amount to Connect Airways. The new airlines' shareholders are Stobart Air, Virgin Atlantic and Cyrus Capital Partners.
UK regional carrier flybmi ceased operations earlier this year. Air France announced a 15% cut in domestic capacity at regional subsidiary Hop! after years of steep losses.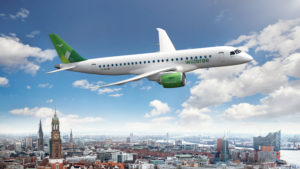 In spite of their struggles, European regional airlines represent a significant market for aircraft OEMs. The Airbus A220, Embraer E2 and turboprop programs count on new European airline orders to bolster their order book.
Summary
A fragmented industry;
Another prevailing business models than in the USA;
Influence of geography and public transportation;
Dearth of latest generation aircraft orders;
External factors threatening the industry.
To read the rest of the article Login or Subscribe today.
Category: Airbus, Embraer, Premium, Regional Airlines
Tags: A220, Aer Lingus, Air France-KLM, E-Jet E2, Jet fuel price, LOT Polish Airlines, Lufthansa Group, Regional Jets, SAS, Turboprops, Wideroe Airlines