By the Leeham News Staff
April 21, 2020, © Leeham News: Since the COVID-19 pandemic went viral beginning in January, there have been nearly 250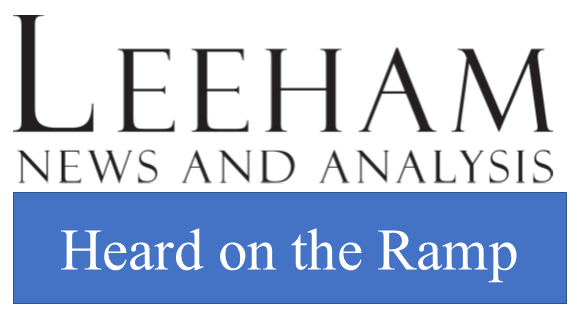 cancellations of the Boeing 737 MAX.
Some of these were related more directly to the grounding of the MAX. In fact, it could reasonably be argued that most were. COVID-19 exacerbated the problems, now that passenger demand fell by as much as 95%.
The MAX was grounded globally March 13, 2019. Purchase agreements generally allowed the customer to cancel the contract if delivery is delayed more than 12 months, provided there isn't an "excusable delay." Pandemics typically fall under an excusable delay. Grounding by regulators depends on the language in the specific contracts.
Cancellations since January
Below are the cancellations of the MAX since January. Airbus so far hasn't reported any cancellations of the A320 family.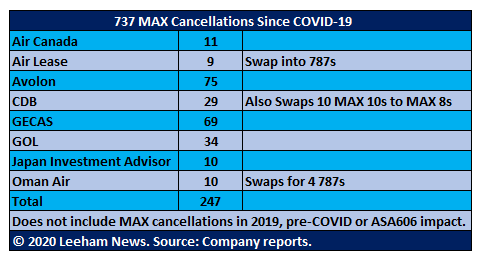 Oil prices
Oil prices for West Texas Intermediate (WTI) Crude briefly fell to a negative figure Monday. This means producers had to pay buyers to take the oil. (It's worth noting Brent crude prices remained in the $30/bbl range.)
Below is the market price in the WTI Futures May 2020 contract (CLK20).

And the June 2020 contract (CLM20):

On April 20, the price of the May contract became negative for the first time in history, while the June one stayed within normal levels.
The last trading day for the May 2020 contract was April 21. The physical delivery of oil for that contract is during the month of May.
It is standard for trading to effectively conclude on the day prior to expiry, which was April 20.
Market participants usually exit their positions on that day. Because of storage capacity shortages, very few people were willing to take delivery of crude oil in May.
The supply-demand imbalance in the market led to an extreme price movement.