HOTR072120
By the Leeham News staff
July 21, 2020, © Leeham News: Norwegian Air Shuttle said June 30 it canceled orders for 92 Boeing 737 MAXes and five 787s.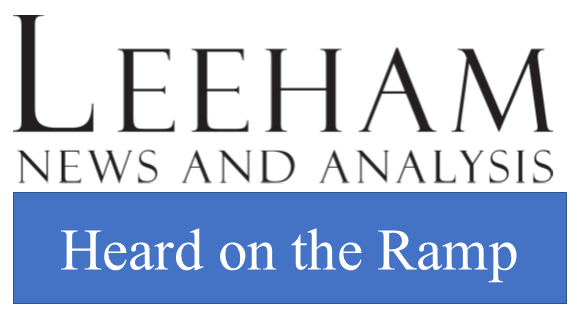 The orders still appear on Boeing's Unfilled Orders website, which is updated monthly.
In a lawsuit filed June 20 in Cook County Circuit Court (Chicago), NAS claimed breach of contract for failure to deliver the MAXes due to grounding. It claims breach of contract for failure to delivery 787s due to the long-running issues with the Rolls-Royce engines.
Returning airplanes
NAS also wants to return its 18 737-8s that were delivered but which have been grounded since March 2019 in the wake of two fatal MAX accidents with Lion Air and Ethiopian Airlines.
Norwegian filed claims for "in excess of $1bn." It seeks court authority to rescind contracts for 110 MAX aircraft (including ones already delivered) and an unspecified number of 787s, including some already delivered.
Boeing on July 13 asked that the case be moved to the US District Court for Northern Illinois.
Norwegian named The Boeing Co. and Boeing Commercial Aviation Services-Europe as defendants. NAS signed up for BCASE's Gold Care service on the MAX and 787.
The Boeing Co. wants BCASE separated from the lawsuit because it is a UK company.
Norwegian claims fraud, breach of contract and gross negligence by Boeing. It claims BCASE is charging for maintenance services not delivered.
The claims are common to others that MAX customers made: Boeing produced an airplane that was unsafe, covered up design issues and claimed the MAX is virtually identical to the 737 NG, requiring no unusual transition training would be needed.
Norwegian revealed that it paid more than $1bn for 18 MAXes delivered so far, or more than $55m per plane.
"Boeing engaged in similar conduct in connection with the 787," NAS alleges. The 787, it claims, has been "an operational disaster." "Shoddy manufacturing," foreign object debris and poor engine performance marred NAS's operations, the airline claims.
Lease, Valuations update
Ishka, the UK appraisal and consultancy firm, last week issued is weekly update of values and lease rentals.

New Fad
For the longest time, super sonic transports received a lot of news coverage.
Then, even longer, was the fad coverage of electric or hybrid aircraft.
Now the rage is hydrogen powered aircraft.
Just sayin'.