By the Leeham News Staff
Jan. 20, 2021, © Leeham News: There is risk of another production rate cut for the 787, JP Morgan wrote in a Jan. 12 note.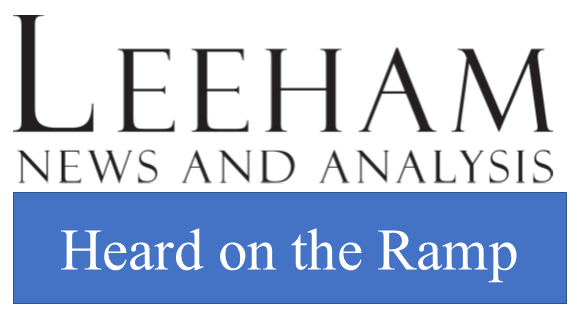 Boeing already is reducing the rate to 5/mo this year. There are an estimated 60 787s in inventory due to production and quality control issues discovered last year that halted deliveries in November-December.
Given the current step-down in production rates to five and if Boeing continued to produce 787s at the lower rate, another 70-80 planes could be produced this year.
Assuming deliveries resume once the production-QC issues are fixed, how many airlines want the airplanes? The COVID pandemic is out of control. International travel restrictions resumed in some countries. There's no telling when international travel will return, or how long it will take before even a semblance of normalcy is seen.
JP Morgan wrote:
787 rate still at risk. Boeing's Q4 delivery release highlighted the potential for further widebody cuts, and it's not hard to see why…. Meanwhile, international travel remains flat on its back and should be the last market segment to recover. It's difficult to see delivering ~120 787s in this market in 2021, which would leave Boeing to decide between further cuts or holding inventory for longer. For now, we assume ~70 787 deliveries in 2021, slightly above production, with most of the unwind occurring in 2022-23 with production at 5/mo and deliveries of ~7/mo. We estimate $6bn-$7bn of 787 inventory build in 2020…. [A]ll this assumes a relatively smooth return to delivering 787s during 2021.
Boeing EVP and CFO Greg Smith noted in a Jan. 12 press release, "As we continue navigating through the pandemic, we're working closely with our global customers and monitoring the slow international traffic recovery to align supply with market demand across our widebody programs."
Was this a hint of another rate adjustment? Only time will tell.
Embraer says it has MOU for turboprop
Embraer has a memorandum of understanding for its prospective new turboprop.
Goldman Sachs reported in a Jan. 12 research brief that, "Embraer is in the process of evaluating the business case for development of a new turboprop program. They expect a firm decision this year and could see a product delivered to market in five years. They already have the first MOU."
The investment bank did not identify the identity or the region of the signatory. Embraer did not response to a question asking for details.
Embraer studied the "E3" since at least 2015. At this time, officials said the development cost was about the same as the E2 E-Jet. But the market potential was much smaller, just 2,100 over 20 years. Then, ATR and Bombardier split the market. (For purposes of this discussion, China and Russia are excluded.) Now, Bombardier exited the market. De Havilland Canada purchased the BBD Q400 program, but its backlog in January was just 19 aircraft.