By the Leeham News Team
May 25, 2021, © Leeham News: Michael O'Leary may be royally pissed as Boeing, but he's nevertheless in negotiations for a large order of 737-10 MAXes.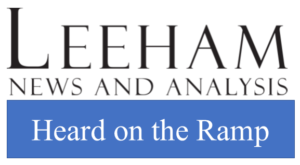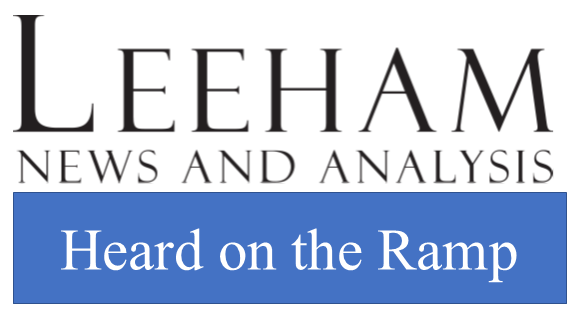 In the year-end earnings call last week and in an appearance on CNBC, O'Leary unloaded on Boeing's Seattle management team over delivery delays for the 737-8200.
O'Leary, the CEO of Ryanair, didn't mince words—he never does. This is, after all, the guy who at a press conference talked about his potential trans-Atlantic low fare operation providing blow jobs to business class travelers. Sitting next to him was his female translator, who clearly was nonplussed. (You can look it up on YouTube.)
Losing confidence
"We hope to take delivery of the first [737-8200] aircraft in May of this year, although we are losing confidence in Boeing's ability to deliver within that latest deadline," O'Leary said.
"We have been disappointed by Boeing's repeated moving back of the first delivery date. It was originally scheduled in early April when it was certified by the FAA and the EASA, but eight weeks later, we're still to receive the first aircraft."
However, O'Leary also said, "We've already confirmed that we're in discussions with Boeing on a follow-on Max 10 order. Boeing has committed that we'll be first in the queue, but we're not there yet. The pricing isn't yet right. But I would be reasonably hopeful that once we get the [8200] aircraft delivery issues resolved, we can then focus our energies, and those of Boeing, on negotiating what I hope would be a follow-on order for MAX 10s, which would take us out into deliveries in the period from 2026 through to 2030," according to the SeekingAlpha.com transcript of the earnings call. The full transcript may be found here.
O'Leary isn't actually the first in the queue. There is an estimated 500+ orders for the MAX 10 already. (Boeing doesn't break out orders by MAX sub-type.)
MAX 10 for Ryanair
Little known is that the MAX 10 was designed specifically for Ryanair, according to a key ex-Boeing employee on the program at the time. But O'Leary, who loves bargain-basement pricing and to kick a dog when it's down, didn't place a launch order. With Boeing facing a long recovery because of the 21 months MAX grounding, exacerbated by the pandemic, now's the time for O'Leary to go shopping. Ryanair, like so many other MAX customers, is owed a lot of handholding and discounts by Boeing.
Over Ryanair's lifetime, it ordered 741 737s of all types. For comparison, Southwest Airlines—on which Ryanair was initially modeled—order 1,219 737s of all types.