By the Leeham News Team
June 22, 2021, © Leeham News: The US Air Force appears to be preparing a new round of competition for the next phase of its aerial refueling tanker recapitalization.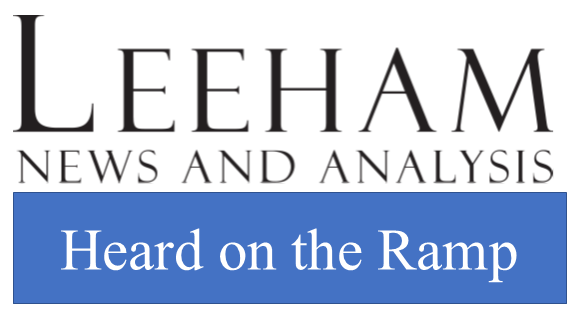 The first, KC-X, took more than 10 years to award a contract that didn't get overturned. Boeing initially was awarded a lease deal in 2001 that was canceled in the wake of a scandal that sent two Boeing officers to jail and led to the resignation of CEO Phil Condit.
Round two pitted Boeing against Northrop Grumman and EADS, which was the name of the parent of Airbus' commercial unit. Northrop won, but this award was overturned when USAF improprieties were revealed in the debriefing.
Round three pitted Boeing against EADS alone after Northrop bowed out. Boeing won this contract with a price 10% below EADS, which didn't contest the decision. Boeing since has written off about $5bn on the KC-46A tanker, which still doesn't work as required and which was delivered nearly two years late.
Related stories:
KC-Y and KC-Z
The Air Force's long-term plans included a KC-Y and KC-Z set of procurements. KC-Y supplements the KC-X program, which is for 179 KC-46As. The USAF plans to buy 140-160 KC-Ys to finish replacing the KC-135s and probably the KC-10s.
This time, Lockheed Martin will be the prime contractor with Airbus as a partner. Lockheed and Airbus announced their partnership in 2018.
It will be interesting to see how Boeing engages in its messaging in a new competition. In Rounds Two and Three KC-X competitions, it became clear very early that Boeing's communication team was out for blood. They attacked Airbus for its illegal subsidies, for its inexperience in building tankers, for illegal subsidies, inexperience in building refueling booms, for illegal subsidies, for being French, for illegal subsidies, for tying up with Northrop, which also didn't know anything about building tankers, for illegal subsidies, for proposing a "greenfield" assembly site in Mobile, for illegal subsidies, for the Mobile workforce being incapable of building tricycles at Christmas and for illegal subsidies.
But the competitive environment is very different today. Boeing's tanker problems, cost overruns, and delays will be fodder for Lockheed Martin. (Airbus will no doubt take a backseat, as it did when Northrop Grumman was the prime contractor in KC-X Round Two.)
Airbus's KC-330 MRTT has been in service for years with few problems. Whether Airbus promises to open a KC-330 assembly line in Mobile (AL), as it did in Rounds Two and Three, is a question. A330 production is now down to 2/mo. The Toulouse line has a capacity for 10/mo. With a weak skyline and slow widebody production recovery anticipated from COVID, the A330's future draws questions. Airbus says it will keep the line open. Perhaps anticipating the KC-Y competition is why.
WTO case is suspended
And the US and Europe just put a five-year standstill on the 17-year old trade dispute which was an overhang in Rounds Two and Three in the KC-X competitions.
Boeing will be on the defensive, given its performance with the KC-46A program. Suspension of the WTO case doesn't mean Boeing won't still whine about the "illegal" subsidies, even though the WTO found launch aid, in principle, legal. It was the terms and conditions of below-market interest rates that got Airbus in trouble. In any event, Airbus repaid the launch aid connected with the A330s through royalties.
Still, whenever the USAF issues its request for proposals, expect another unseemly bloodbath.
Turboprops in COVID
Nearly all the press about the impact of the COVID-19 pandemic on airliners has been about jets. But turboprops also have been hit hard.
The UK consultancy, Ishka, routinely published values and lease rates for the ATR-72-600 and De Havilland Dash 8-400 (Q400). The number of stored ATRs and Dash 8-400s ballooned throughout COVID, as regional airlines collapsed and/or services were cut back.
Nordic Aviation Capital, the world's largest turboprop and regional jet lessor, was forced into bankruptcy as its customers ceased operations, sought payment deferrals, or returned aircraft.
Lease rates and current market values plunged. Lessor C&L Aviation Group is offering 12 Saab 340Bs for sale at $985,000—down about half from CMVs only a few months ago. Lease rates, according to the appraisal company Vref, dropped below $30,000 per month. Vref and other market sources list lease rates for the older Dash 8 100/200/300 as low as $25k/mo for the -100 to the low $40k/mo for the -300. Ishka and market sources say the lease rates for the Dash 8-400 is as low as $50k/mo.
Regional airlines struggled before COVID as business models shifted and major airline partners squeezed them with the capacity contracts. Several regional jet operators collapsed. So have some regional turboprop operators.
Recovery from the pandemic seems to be roaring back for mainline jet operators in many regions of the world. Recovery for regional airlines may not be as rapid.