By the Leeham News staff
July 29, 2021, © Leeham News: Boeing said yesterday that it delivered about 130 737 MAXes since the recertification of the aircraft last November.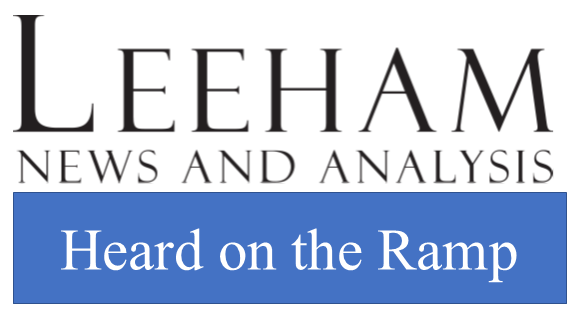 It won't reveal exactly how many came from the inventory of nearly 450 airplanes that were produced but which went straight into storage during the grounding.
Filings with the Securities and Exchange Commission paint a misleading picture.
At December 31, Boeing reported that there were about 425 MAXes in inventory. At March 31, this figure was 400. On June 30, the number was 390. The aggregate reduction is 60, suggesting 70 deliveries were new production airplanes.
Not so, as it turns out.
Adding to the inventory
The "lion's share" of the deliveries came from the stored inventory, LNA is told. But as with other media, the precise number remains a secret—though why Boeing won't tell is a mystery.
What's happened is this: As stored airplane inventory is delivered, new production airplanes are added to the inventory, temporarily, until delivery. This aggregate number is what's reported in the filings with the Securities and Exchange Commission. SEC filings are a snapshot in time, at the end of each quarter.
Thus, the inventory number constantly is changing.
For example, Boeing produced MAXes destined for China. But, since China's regulator, CAAC, hasn't recertified the MAX, the airplanes go into inventory. Other carriers may defer deliveries due to the continuing COVID impacts.
Inventory bumped up from mid-April for a month when deliveries were paused for another issue with the MAX, this one dealing with an electronic issue.
Boeing resumed production at a single-digit rate, and it increased slowly to today's 16/mo. By early next year, the production rate should be 31/mo. The company still expects to deliver most of the remaining inventory by the end of next year.
787 deferred costs
Given the above, one must wonder whether the following language in the June 30 10Q accurately reflects the 787's deferred costs. The numbers represent millions of dollars.
At June 30, 2021 and December 31, 2020, commercial aircraft programs inventory included the following amounts related to the 787 program: deferred production costs of $14,927 and $14,976, $1,732 and $1,865 of supplier advances, and $1,812 and $1,863 of unamortized tooling and other non-recurring costs. At June 30, 2021, $12,131 of 787 deferred production costs, unamortized tooling and other non-recurring costs are expected to be recovered from units included in the program accounting quantity that have firm orders and $4,608 is expected to be recovered from units included in the program accounting quantity that represent expected future orders.
The 787 assumptions are getting aggressive though, reports LNA's Vincent Valerie, our financial expert. "The 787 had 1,423 firm orders out of a 1,500 accounting block. So, Boeing would amortize the $4.6bn on 77 aircraft, or almost $60m per aircraft. Sounds a little optimistic, doesn't it?"
Condor opts for A330neo over 787
Condor Airlines announced an order and lease deal for 19 Airbus A330neos as it restructures and re-fleets. The long-haul operation today is supported by the Boeing 767-300ER. Condor opted for the A330neo in lieu of leasing in either very cheap A330ceos, some of which are pretty young, or Boeing 787s. There's a big surplus of each due to COVID-induced parking of both types of aircraft. Lessors are looking to place these aircraft for nearly any price or lease rate.
Some in the media concluded this was a slap in the face to Boeing. However, consider this: The European Union concurrently approved a German government bailout for Condor, a German airline. Germany still owns shares in a certain European airplane manufacturer whose certain production line has some very soft customers in the skyline.
A cynic might conclude that German money going to save German jobs at a German airline might find it useful to have a wink and a nod agreement (or a sharp jab to the ribs) to support a company in which German governments still have a financial interest. Even though the A330 is assembled in France, there are German jobs associated with the airplane.
But maybe HOTR is being too cynical.