By the Leeham News Team
Aug. 20, 2021, © Leeham News: President Biden's "Buy American" policy means increasing the US content in things purchased by the federal government. Except when it doesn't.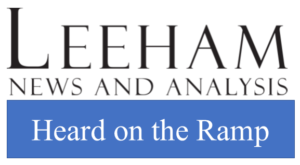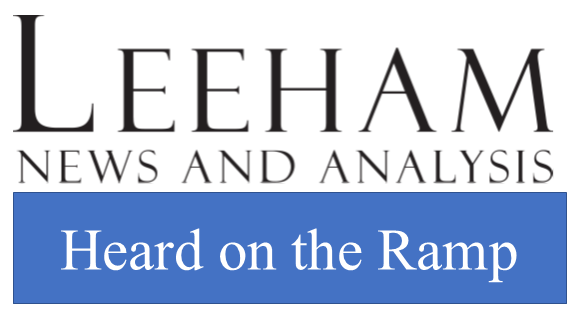 Biden announced the policy in July. LNA raised the prospect that the increasing US content requirements could make it difficult for Lockheed Martin and Airbus to offer an A330-200-based airplane for the US Air Force's KC-Y Bridge Tanker.
LNA now has clarity on this. Under Biden's Buy American policy, there are—as it turns out—some key exemptions.
1933 Buy American Act
The Buy American Act of 1933 already exempted public interest, unreasonable costs, commercially available off-the-shelf products (a category the A330 already falls into), and "qualifying countries."
The US Department of Defense defines qualifying countries as those with which there are reciprocal defense procurement agreements or Memoranda of Understanding. These agreements and MOUs provide for the removal of trade barriers in purchasing supplies. In the context of the A330, virtually all Europe falls within this definition.
Additionally, under rules from the World Trade Organization, its Government Procurement Act (GPA) gives companies the right to bid on foreign government procurements. Forty-eight countries are parties to this agreement, including the US, European Union, and UK. EU and UK companies are suppliers to the A330, as are US companies. Furthermore, there is a specific exemption for "essential security interests."
Finally, none of the limits in the GPA applies to the "acquisition of arms, ammunition, war materials or purchases indispensable for national security or national defense purposes."
So, that appears to settle that.
ATSG opts for A330ceo P2Fs
ATSG, one of the major cargo operators and airplane suppliers, ordered 20 Airbus A330ceo P2F conversions from EFW-ST Aerospace. This brings total EFW contracts to 100.
The move by ATSG, which is a leading supplier to Amazon's Prime Air, is significant. ATSG is a major operator of Boeing 767 P2Fs and holds slots with IAI for 32 more conversions.
But ATSG says the acquisition of the A330s, with deliveries from 2023-2025, responds to growing interest in this type of aircraft. ATSG prefers the A330-300, a good package express freighter. It will consider A330-200 P2Fs for denser heavy cargo, longer-range routes.
Another announced quad-jet passenger aircraft retirement
Korean Air CEO Cho Won-Tae announced in an interview with Flightglobal that the carrier would retire its Airbus A380s and Boeing 747-8s from passenger service within five and 10 years, respectively.
The carriers' A380s and 747-8s are on average around 10 and five years old, respectively. Asiana Airlines, which Korean Air is in the process of acquiring, has six A380s that are six years old on average.
The decision to retire the A380s shows the challenges in profitably operating the type, especially in a post-COVID world. It is worth noting that Lufthansa permanently grounded its A380 fleet but intends to keep its smaller 747-8s in service for longer.
The closest replacements to those quad jets are the Airbus A350-1000 and Boeing 777-9. However, passenger service won't be the only consideration for the carrier's fleet renewal.
Asiana and Korean Air are among the few carriers that managed to turn operating profits since the COVID-19 pandemic onset. Both carriers had large cargo operations pre-pandemic that could capitalize on the surge in cargo yields and e-commerce boom.
Therefore, Airbus and Boeing's cargo offerings will likely have a significant influence on the carrier's fleet renewal decisions. Airbus started offering the A350F while Boeing is still studying the launch of a 777X-F.
Asiana has outstanding orders for eight A350-900s and nine A350-1000s. Korean Air has 30 outstanding orders for Dreamliners (10 787-9s and 10 787-10s via OEM orders, and 10 787-10s via a lessor).
As outlined in a previous LNA article,  Korean Air has 28 in-service twin-aisle aircraft that were delivered 19 or more years ago. Korean Air is also among the few A380 and 747-8 operators that did not order the A350-1000 or 777X.
A merged Korean Air that retires its aging quad-jet passenger aircraft is among the most significant opportunities for Airbus and Boeing to accumulate A350 and 777X orders.
One should though expect the carrier to place orders once the merger with Asiana is complete and long-haul passenger traffic levels recover to healthy levels.